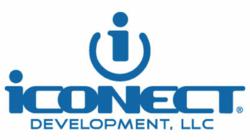 Los Angeles, CA (Vocus/PRWEB) January 18, 2011
iCONECT Development LLC, a world leader in litigation support and collaboration software, today announced that Germany-based IKB Data GmbH has become an authorized legal service provider (LSP) for the company's products and services. A leading provider of hosted IT services for banks and law firms throughout Europe and the U.S. within Germany, IKB Data GmbH employs iCONECT solutions for the ingestion and review phases of litigation in both defendant and plaintiff cases. With iCONECT's strong presence in the UK, this relationship represents a continuing expansion for the company into the German market.
"The e-disclosure and e-discovery market in Europe is growing tremendously as law firms, corporations and government entities realize the time and cost savings that can be achieved through tighter control of the legal-review process," said Cynthia Williams, Chief Executive Officer for iCONECT. "As one of the IT providers in the region with close ties to the banking and legal sectors, IKB Data GmbH is an ideal partner for us to capitalize on that growth, increase brand awareness, and drive bottom-line revenues."
IKB Data GmbH is a wholly owned subsidiary of one of Germany's banks, IKB Deutsche Industriebank AG, offering best-in-class certified technology and turnkey IT infrastructure solutions for small- to medium-sized enterprises (SMEs).
"iCONECT's ease of use, streamlined workflow and accurate reporting enables us to save time and money during the review process for our clients," said Sandra Kiemes, Product Manager IT Forensics at IKB Data GmbH. "Our clients in Germany require data regulation compliant hosting services, and need the 'technical' support to comply with e-Discovery requests; both could be offered with iCONECT. We are delighted to make this service available to our clients."
iCONECT's solutions are currently available as an in-house offering and through iCONECT's worldwide network of more than 50 LSPs. For more information or to schedule a demonstration, contact the company via email at info(at)iconect(dot)com or call 519-645-1663.
ABOUT IKB DATA GMBH
IKB Data GmbH is an IT Infrastructure Service Provider offering certified, highly secure premium hosting services for data processing and electronic discovery management. The unique selling proposition is defined by providing a certified data center according to the strict requirements of the German data protection rules. IKB Data GmbH has the professional know-how to support a complex litigation process. The delivery performance is regularly checked by legal authorities (e.g. BaFin) and data protection experts (e.g. DESAG and TÜV). IKB Data GmbH is licensed as an e-Discovery software provider and is certified in managing the relevant tools. For more information visit http://www.ikb-data.de or e-mail IKB Data GmbH at info(at)ikb-data(dot)de.
ABOUT ICONECT DEVELOPMENT, LLC
iCONECT® Development, LLC, is the robust and reliable choice for litigation support software, with products trusted for more than 10 years by prestigious AmLaw 100 and Magic Circle firms, corporate legal departments, government agencies and their Application Service Providers (ASPs) for document review, mergers and acquisitions, and multi-party international cases.
iCONECT and the iCONECT logo are trademarks or registered trademarks of iCONECT Development, LLC or its affiliates in the U.S. and other countries. Other names may be trademarks of their respective owners.
Media Contacts:
iCONECT:
Daniel Rhodes / Valerie Christopherson
Global Results Communications (GRC)
+1 949 608 0276
iconect(at)globalresultspr(dot)com
# # #