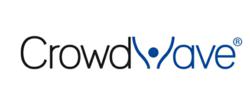 We're ready to extend our success with NHL and NBA teams, fans and sponsors to reach new audiences in the NFL and MLB.
Ottawa, ON, Canada (Vocus/PRWEB) January 18, 2011
CrowdWave announced today that it will be adding NFL and MLB teams and their stadiums to the list of CrowdWave enabled clients for the 2011 season. This extension of the CrowdWave mass-participation movement-controlled game platform and its Vision Interactive™ technology from arenas into large indoor and outdoor stadiums builds on CrowdWave's hugely successful launch with the NHL and NBA in 2010-2011. Ten NHL and NBA teams in seven cities regularly feature CrowdWave in their gameday entertainment lineups (New York Rangers and Knicks at Madison Square Garden, the Washington Capitals and Wizards at the Verizon Center, the Atlanta Thrashers and Hawks at the Philips Arena, the Dallas Mavericks at the American Airlines Center, the Cleveland Cavaliers at the Quicken Loans Arena, the Columbus Blue Jackets at Nationwide Arena and the Minnesota Wild at the Xcel Energy Center).
MLB, the NFL and their stadiums represent a natural growth into new markets for CrowdWave, unlocking new revenue streams for the company, making CrowdWave available to an expanded list of corporate sponsors and driving innovation in both the Vision Interactive™ technology and CrowdWave game and poll applications
"We're ready to extend our success with NHL and NBA teams, fans and sponsors to reach new audiences in the NFL and MLB," says Mark Edwards, President of CrowdWave. "We have some great creative concepts for football and baseball and can't wait to work with our MLB and NFL partners to produce the very best motion-controlled interactive experience for their in-game entertainment.
Fan participation rates in the NHL and NBA have been extremely high, with CrowdWave games consistently raising the energy level - getting fans on their feet, moving and playing. Fans have also caught on very quickly to the fact that the crowd is the controller. "The technology is truly interactive, and engages everyone in the arena to participate in a way they never have before," said Amanda Greco, Cavaliers director of game presentation. "Our fans deserve the best entertainment experience and we feel CrowdWave is on the cutting edge of interactivity and entertainment."
National advertisers across a wide range of categories, from banks (PNC) and automotive (Volkswagen and GMC) to soft drinks (Coca-Cola) and fast food (Arby's), have been quick to respond to the opportunity to engage NBA and NHL fans interactively through sponsored CrowdWave applications. CrowdWave's announcement today will make that same opportunity available to the major sponsors of the NFL and MLB.
About CrowdWave
CrowdWave's game system and Vision Interactive™ technology analyzes the direction, intensity and timing of a crowd's movement, as a whole or section by section, to control on-screen events – to play a game, answer a poll or make a choice. CrowdWave turns every fan into a human controller, enabling them to work together or to compete against each other, providing professional and collegiate sports teams and their sponsors with a powerful opportunity to engage fans interactively.
CrowdWave® is a division of Bent 360: MediaLab Inc., a branded entertainment technology company located in Ottawa, Ontario, Canada.
For more information, please contact Devin McGee at 613-722-2613 x704 and visit http://www.crowdwavegames.com
###