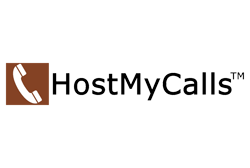 Our success in this industry comes from many things we have learned to do right... James Waldrop
Knoxville, TN (Vocus/PRWEB) January 21, 2011
HostMyCalls Hosted PBX Service announces they are celebrating their 10th year of business. In 2001 they began to offer Hosted PBX and VoIP services in Knoxville, Tennessee. They started providing hosted services by also providing dedicated broadband connections both wired and wireless to local area businesses. As the Internet and ISPs adapted and matured to the needs of the business market, HostMyCalls started providing their hosted services via the Internet.
Their survival and growth in this new and evolutional industry comes after many years of hard and determined effort. Today they celebrate the fact they are offering best in their class, business grade Hosted PBX and VoIP Services.
James Waldrop, President of iMS said," Our success in this industry comes from many things we have learned to do right. For example, crafting custom solutions to customer's needs and our constant vigil to dynamically monitor and support our network, systems and services our customer's receive."
Market Facts and Potential
Hosted business VoIP service revenue in 2010 was up 8% over 2009 as reported by the market research firm, Infonetics Research. In addition, Practice Director Dan Shey with ABI Research pointed out that, "Hosted VoIP is a 'safe investment' and offers flexibility for businesses in a slow, uncertain economic recovery. Consequently, hosted IP PBX services are expected to finish the year with 15.3% increase in revenue to $3.4 billion, worldwide. Besides North America, Asia-Pacific will also be aggressive with hosted VoIP deployments."
Hosted PBX and VoIP Service Provider
HostMyCalls products and services are provided by iMS, LLC. Founded in 2002, iMS, LLC is a privately held company providing IP communication solutions across most of the US market for small to mid-sized businesses. Visit http://hostmycalls.com to learn more about HostMyCalls Hosted PBX and VoIP Services. Call 866.242.6161 toll-free to HostMyCalls for Sales Inquiries.
###