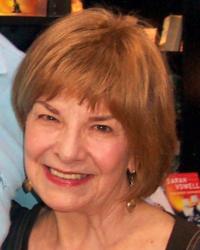 New York, NY (Vocus/PRWEB) January 24, 2011
eCareDiary is thrilled to announce that Margery Pabst, a leading voice in the field of eldercare, will host a new monthly segment on their successful BlogTalkRadio show "Empowering Caregivers" – a free service for caregivers and eldercare providers.
"Caregiver and Physician Conversations" will provide a monthly forum on the last Tuesday of each month for caregivers and physicians to discuss the challenging situations that confront patients and their families. This show provides a model for family and professional caregivers for discussing critical issues, family stress points and options for providing the very best care to patients. eCareDiary is excited to offer a window into how to communicate and collaborate in difficult areas, especially when a family member is in a care facility such as a hospital or nursing home.
Margery Pabst, the host of "Caregiver and Physician Conversations," is an author, facilitator, and national speaker on caregiving, life transitions, and human potential. She is the co-author of "Enrich Your Caregiving Journey," a book selected by Today's Caregiver Magazine for the "2010 Caregiver Friendly Award". Margery Pabst speaks at national conferences, including The Eden Alternative, Hospice, Parish Nurses, and AARP as well as writing for several websites. Most recently, her work expanded to collaborating with physicians on identifying patient/ caregiver emotional needs and values, a critical part of the healing process. In all of her writing and speaking, she explores the potential for development and empowerment as we age and care for others. Ms. Pabst has a long-standing relationship with eCareDiary.com, offering her insights on caregiving on their original radio show and writing on their blog as a guest expert.
The first show in this series will launch on Tuesday, January 25th at 2pm EST and will feature Dr. John D. Guarneri, past President of the System Medical Staff at Florida Hospital overseeing 2,200 physicians at seven campuses. Dr. Guarneri established the physicians driven Department of Healthcare and Spirituality at Florida Hospital in August 2008. Dr. Guarneri has been in private practice in obstetrics and gynecology in Florida for over 30 years, and is at the forefront of including a patient's spirituality in their healthcare and decision-making. He was inspired by a national study showing that 80% of hospital patients wanted spirituality addressed and less than 10% of physicians do so.
About eCareDiary.com
eCareDiary.com brings together online tools, resources and the support of an online community to assist those who are caring for elderly patients. The site was founded by husband and wife, John Mills and Susan Baida who, despite decades of experience in the healthcare sector, found the task of coordinating care for their parents care uniquely and unnecessarily challenging. eCareDiary.com was named a Silver Award Winner by The 2010 New Product & Technology Awards, an awards program that recognizes the world's best technologies, products and services for older adults and their families. eCareDiary is featured in AARP.org as one of the "11 Technologies You'll Want Now" and winner of Today's Caregiver Magazine's 2010 Caregiver Friendly Award.
# # #