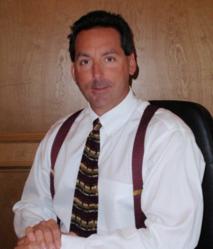 "When Honest, Objective Advice About Your Money Matters… Rezny Wealth Management"
Naperville, IL (Vocus/PRWEB) January 25, 2011
Rezny Wealth Management, Ltd, has recently published a consumer advocacy article on its' website, http://www.reznywealth.com, entitled "The 10 Investment Mistakes To Avoid!"
"In my 27 years of Investment Management, I've seen most investors making at least 8 out of these 10 mistakes. Avoiding them will greatly enhance your investments and retirement", explains Brian C. Rezny, president of Rezny Wealth Management, Ltd. "I recently discussed this very subject on my radio show this past Sunday, and received many calls and compliments from listeners who appreciated my advice", says Brian.
"One of the biggest mistakes investors make is thinking that so-called advisor is actually working for you. Most so-called advisors are purely salesmen acting as brokers for the firms and products they represent", continues Mr. Rezny.
"I encourage you to take the time to visit my website, and simply click on the Investor Resources tab at the top of the Homepage, where you will find this extremely informative publication on the 10 Investment Mistakes to Avoid. I promise it will be worth reading and will assist all investors, beginners and seasoned veterans alike, in avoiding the most common errors made in making investment decisions, which mostly arise out of fear and greed, as well as lack of knowledge!", says Brian.
"I pride myself on the fact that I am an educator, a consumer advocate for the Investor who is close to or heading toward retirement. I want to help and educate these folks who may or may not know what they are getting into, and whether or not it's truly good for them and their retirement portfolio", further explains Mr. Rezny. "Knowledge is power, so why not take this opportunity and empower yourself!", continue Brian.
Rezny Wealth Management is an Independent Fee-Only SEC Registered Investment Advisor/Money Manager and acts as a Fiduciary or in the client's best interest, managing investments, portfolio and wealth without the conflicts of Wall Street. Mr. Rezny broadcasts a LIVE call-in Radio show every Sunday from 10am until noon EST, aptly titled The Rezny Wealth Report Radio Show.
The Rezny Wealth Report Radio Show provides commentary, analysis, insight and at times thought-provoking questions and answers, from one of the financial industry's most stimulating and challenging hosts on radio. Mr. Rezny's expert views and opinions, as he weighs in on money, the markets and matters of state, are why investors tune in to the program in the first place.
Phone calls are taken during the live broadcast of The Rezny Wealth Report, about Investments, Retirement and Financial Concerns. Call the Radio Hotline on 877-956-9566 or email financial questions before the show. Email your questions to brianrezny@reznywealth.com with questions prior to Sunday's Show. All email questions will be answered on the air. Visit the firm's website, http://www.reznywealth.com for a complete list of radio stations and air times.
Additionally, Brian Rezny is also the author of a free weekly email newsletter, similarly titled The Rezny Wealth Report, which is only available by email. Subscriptions to this weekly email newsletter can be obtained online by visiting the firms' website, and clicking on the box on the far right side of the homepage entitled "Email Me the Rezny Wealth Report Weekly Newsletter". This weekly report and offers subscribers invaluable insight about key financial and investment information investors should know, as well as key developments in our Economy that effect your investments, all in one source.
Rezny Wealth Management has offices in Fort Myers, Coral Gables & Boca Raton, Florida, as well as Montello, WI. Their Corporate Headquarters is located in Naperville, IL.
Rezny Wealth Management, LTD manages Investment Portfolios of $500,000 and higher, specializing in providing professional financial advice and investment management to Pre-Retirees and Retirees for the past 27 years. Active portfolio management with objective, unbiased Investment Management that is completely independent from any outside influence. That is Rezny Wealth Management, LTD; a Fee-only money manager. Rezny Wealth Management can be reached by calling toll free on 800-618-8577.
###