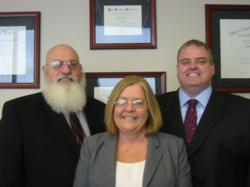 Sheppard Law's Tax Relief Alert program combats IRS Tax Law changes.
Columbus, OH (Vocus/PRWEB) January 26, 2011
To millions of Americans, increased funding for the IRS means an emboldened Internal Revenue Service, staffed with agents encouraged to use more aggressive enforcement techniques and collection tactics.
Tax Attorney Kenneth L. Sheppard, Jr. and the IRS Tax Law firm of Sheppard Law Offices released new details of the firm's new "tax relief alert" to protect small businesses and consumers from this newly empowered IRS.
With expert IRS Attorneys who understand the intricacies of IRS Tax Law and with representatives in 50 states, Sheppard Law Group is uniquely qualified to resolve IRS issues of any kind, any duration and any amount, before Congress votes on the budget and the crackdown begins.
The IRS expects a new enforcement strategy staffed with increased personnel and updated computer software to generate more than $1.9 billion in additional revenue by fiscal 2013.
Where will that $1.9 billion come from?

72% More Audits
Federal Tax Liens
Wage Garnishments
Bank Levies
With an increase in funding of 4 percent, IRS audits and collection activities are expected to reach a new level of intensity. In preparation, Sheppard Law Group's "Tax Relief Alert" specifically includes:
Experienced Tax Attorneys to prepare for Increased Audits
Expert IRS Appeals Preparation
Reasonable Negotiation Agreements
Fair Payment Plans
Settlements of Entire Tax Debt for a Fraction of the Original Tax Due
Tax lawyer Kenneth L. Sheppard, Jr. and his National Tax Firm offer expert analysis of individual and business tax discrepancies and initiate fair and fast tax relief and resolution of any tax issue.
Before Congress votes to close the tax gap, and before the IRS steps up enforcement, Contact Tax Lawyer Kenneth L. Sheppard, Jr. and the tax law offices of Sheppard Law Offices Co. for a confidential, free evaluation of your IRS situation.
For more information on Tax Relief or IRS Tax Attorneys, or for an immediate, expert, free consultation, call: Sheppard Law Group, 1-877-505-9455.
Or visit the company's website at: http://www.nationaltaxfirm.com
###