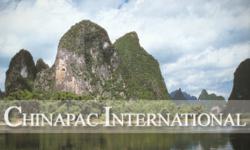 Guilin is endowed with the country's best scenic views and picturesque landscapes
Vancouver, BC (Vocus/PRWEB) January 27, 2011
Chinapac International, premier specialist in China & the Orient since 1985, promotes new Yangtze and China tour featuring the beautiful city of Guilin.
With a new year comes a new and exquisite China tour. The 16 Day China & Yangtze with Guilin features excursions to numerous sites in the country's primary cities, engaging cultural performances, insightful tours escorted by world class guides. In addition, it includes a scenic Yangtze cruise aboard the brand new 5-star MV President Prime Cruise. Furthermore, this China tour promotes Guilin, a town best representing the natural elegance and beauty of Chinese terrains.
"Guilin is endowed with the country's best scenic views and picturesque landscapes," said Jenny Soares, president of Chinapac International. "It is such a treat to visit this town and we want to showcase that into this particular China tour and give the travelers the experience of journeying through its wonder," she adds.
The China tour will begin in Beijing, visiting the capital's prominent sites such as the Great Wall, Tian An Men Square, Forbidden City, Temple of Heaven and more. Guests will also immerse in Beijing's traditional way of living by taking a Hutong tour through the narrow alleys of Peking while riding a pedicab and subsequently meet with a local family for an authentic dumpling lunch. Participants will then head over to Xian to visit the site of the Terra Cotta Warriors and explore the cultural and historical significance that this ancient city possesses. Next, travelers will embark on a short day river cruise along Lijiang to marvel at the awe-inspiring landscapes of needle-like limestone hills and later explore the mystery of the Reed Flute Cave in Guilin. Among many of this tour's highlights is the Yangtze River cruise wherein travelers will undertake a reposing 3 day cruise aboard the brand new 5-star MV President Prime Cruiser as they sail their way through the magnificent three gorges and deep mountain valleys. Shore excursion to the Three Lesser Gorges, Shennong stream, Shibozai Pagoda and the ghost city of Fengdu are also inclusive of this Yangtze cruise and China tour. Upon disembarkation, guests will fly to the vibrant city of Shanghai to discover the city's urban streets and markets and engage in the modern lifestyle of the Chinese culture. In addition, excursions to Yu Garden, Shanghai Museum and the water-town of Zhujiajiao are also allotted in the program.
Jenny Soares remarked 16 Day China & Yangtze with Guilin as a "fantastic way for first time or repeat travelers to experience the orient." Travelers will be engaged to both China's bustling metropolitan cities and serene historic towns guided by knowledgeable, humorous and professional tour guides who also take personal interest in every participant, ensuring that they return with a long-lasting memory of their China experience.
This China tour is offered in land and cruise package including hotel accommodations with breakfasts, special meals, domestic airfare and transfers as specified in the itinerary from $2449. For further details, please visit http://www.chinapac.com or call 1-800-661-8182.
Chinapac International specializes in travel service to China and the Orient and is proud to celebrate 26 successful years in the travel industry as the premier travel package tour operator to the People's Republic of China and South East Asia.
###