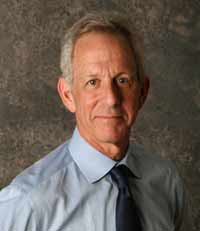 We're letting food safety violators off the hook by not factoring in the true, long-term costs of these outbreaks.
Minneapolis, MN (PRWEB) October 01, 2011
National E. coli lawyer Fred Pritzker said today that more study is needed to examine the long-term effects of food poisoning, particularly toxic types of E. coli. His call to action coincides with an active outbreak of E. coli O157:H7 in ground beef that has sickened four children in one family in Butler County, Ohio.
"We need to delve further into the long-term consequences of this kind of pathogen contamination, which is all too prevalent in our food supply,'' said Pritzker, who currently represents victims of E. coli, Listeria and Salmonella. "Every outbreak carries the prospect of life-long illness for unsuspecting families.''
The Ohio E. coli investigation has led to the recall of 65 tons of fresh ground beef by Tyson Fresh Meats Inc. Although many other foods have been implicated in E. coli O157 outbreaks, the majority of the outbreaks have been linked to consumption of contaminated ground beef. And like other human diseases, those most in danger are children, older adults and the immunocompromised.
"Digging deeper on the long-term effects of these outbreaks will reinforce the seriousness of food poisoning," Pritzker said.
For about 85 percent of toxic E coli victims, the illness resolves and no further treatment is sought. But 5 to 15 percent of infections develop into E. coli HUS, or hemolytic uremic syndrome, where patients endure kidney failure and cascading health problems that often lead to serious long-term illness and premature death.
Pritzker said initial research already has shown that E. coli victims are at risk for future kidney impairment, neurological damage, diabetes, vascular problems and various forms of gastro-intestinal disease. But more study is needed to demonstrate the true cost of human suffering that results years and decades after an outbreak.
"We're letting food safety violators off the hook by not factoring in the true, long-term costs of these outbreaks,'' Pritzker said.
PritzkerOlsen is a national food safety law firm. Fred Pritzker and his E. coli litigation team represent E. coli victims throughout the United States and are currently representing several people seriously sickened in E. coli outbreaks, including people who developed hemolytic uremic syndrome, thrombotic thrombocytopenic purpura (TTP) and severe colitis requiring a colectomy. Our attorneys have won tens of millions for their clients. To contact PritzkerOlsen attorneys, call 1-888-377-8900 (toll free) or visit the firm's website at http://foodpoisoning.pritzkerlaw.com. PritzkerOlsen, P.A. offices are located at Plaza VII, Suite 2950, 45 South 7th Street, Minneapolis, MN 55402.
# # #