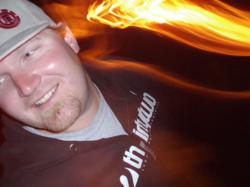 Fear is the number one cause many would-be entrepreneurs never start a business.
Boise, Idaho (PRWEB) October 13, 2011
Lars Knutsen, owner of EntrepreneurFreak.com, announced today that his company is moving away from affiliate marketing and will focus most of its attention on publishing. EntrepreneurFreak.com is now hosting a weekly Internet Entrepreneur Magazine. The magazine helps entrepreneurs make more money online with less effort.
Lars Knutsen states, "Making money online is not about buying new software and courses all the time. It is about having the courage to implement what you already know to make a profit." The Internet entrepreneur magazine encourages entrepreneurs to actively take the steps necessary to achieve their goals of making money online.
People who sign up for the free subscription will receive valuable advice from some of the Internet's most successful Internet entrepreneurs. Each week subscribers will receive up to date Internet marketing strategies, tips, videos, and flow charts. The magazine will be delivered digitally via email.
About EntrepreneurFreak.com
EntrepreneurFreak.com is one of the worlds leading Internet entrepreneur magazines. Our publication focuses on generating more traffic, customers, leads, and profits for your online business. Our panel of experts deliver content rich, actionable information that you can use to leverage the power of the Internet to make more money with less effort. Sign up today for a free subscription!
###