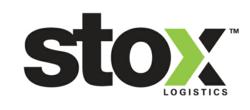 STOX is poised to accelerate its growth through 2012 and beyond
Montreal, QC Canada (PRWEB) October 07, 2011
With Projections of Canadian ecommerce growth, and cross border warehousing requirements to penetrate the Canadian market, STOX is poised to accelerate its growth through 2012 and beyond.
"STOX continues on its path to provide customers with the strategic solutions needed as part of their overall distribution framework, including those that support direct to consumer markets through online sales", says Robert Mahmet, President, STOX Logistics. "We get more and more small business owners in the fast moving consumer goods market that are looking to capitalize on the online sales channel, especially in the apparel, home furnishings, consumer electronics and fashion accessories sectors".
STOX plans on growing its operations in 2012 by expanding its footprint to better accommodate growth and capacity along with technological investments and partnerships leading to better warehouse management, automation, and ecommerce platform integrations.
STOX also announces new industry members to its advisory board, bringing five decades of combined knowledge in 3rd party logistics & transport to apparel and home furnishings markets.
Earlier this year STOX rolled out its Partner Referral Program that enables Referral Agents and Value Added Resellers to benefit from referral commissions. Details of the program can be found on the corporate website.
STOX Logistics was the recipient of an award at the 13th annual 2011 Quebec entrepreneurial contest.
About STOX Logistics
STOX is an outsourced, on-demand partner that delivers online commerce, distribution, and warehousing solutions to multi-channel merchants, distributors, and manufacturers. STOX removes risk, offers simple scalable solutions so business owners can better handle the ups and downs of business, whether it be from economic slowdowns, or market and seasonal fluctuations.
STOX services a varied customer base not limited to, apparel & fashion accessories, consumer electronics, toys, educational and home furnishings markets. For more information visit http://www.stoxlogistics.com.
###