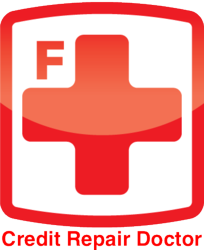 I'm out of the industry now, so I can say that. But the fact is, every time a company successfully repairs someone's credit they lose a customer. They want you in their service as long as possible.
Phoenix, Arizona (PRWEB) October 05, 2011
Not many CEOs dissolve a successful company to build a new one, but Jeremy Maher did.
"I was conflicted about the credit repair industry in general," said Maher, CEO of a former credit repair business. So Maher dissolved his successful credit repair business. He became convinced that most people are not only capable of repairing their own credit, but can do it more easily and cheaply than most companies can.
"I'm out of the industry now, so I can say that. But the fact is, every time a company successfully repairs someone's credit they lose a customer," Maher said. "Many credit repair firms sell customers extra services or do things that really keep them there longer than they need to be in order to keep their customer base. I wasn't willing to do that."
As the CEO of his own credit repair company, he had to think seriously about quitting his job — but he did it, and dissolved the business to start a free website and blog, providing advice, tips, tools and information that can help anyone willing to invest the time to repair their own credit.
Here are five tips Maher has on his website, http://www.MyCreditRepairTips.com, for consumers who want to repair their credit themselves:

Take it one step at a time. Don't try to learn or absorb all the information about credit repair all at once.
Feeling scared, intimidated and inadequate about the process is normal. Don't let fear stop you. Find a friend, spouse or trusted advisor to help you.
Set a time limit. Work on it for 15 minutes at a time, then get up and walk away. You can set a goal of 15 minutes a day total. Chip away at it one day at a time.
Set small goals, like reading an article about credit repair or ordering your credit report. Each time you complete a small goal successfully you gain the confidence to do the next step.
Take lots of deep breaths when you feel panicky. It will help stop the panic. If you feel overwhelmed, get up and go do something else. As long as you continue to learn, and to set small goals and work toward achieving them, you can repair your credit.
Legal credit repair doesn't happen overnight. Anyone who promises to fix your credit in a matter of hours is lying. It takes some time, but it can be done.
"I repaired my own credit, and helped friends repair theirs. That's how I got into the business to begin with," Maher said. "I helped a lot of people, but I've come full circle now. I see that the best way for people to repair their credit and gain the skills to keep a good credit score is to do it themselves."
Maher is launching a do-it-yourself credit system on October 12, 2011 that will help consumers for about the same cost many pay a credit repair company the first month, before any work is done.
For more info on his credit repair system, visit http://www.MyCreditRepairTips.com
# # #