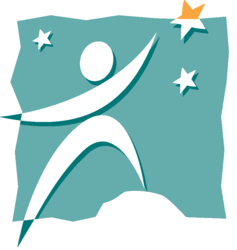 We expect the Tutoring Center's proven one to one approach will make it easier for children to become life long learners
Houston, TX (PRWEB) October 26, 2011
In the next decade private tutoring services will play a vital role in helping the children of our community. Coming this November, residents in Houston join their counterparts in more than 50 other communities throughout the United States who also boast a Tutoring Center of their own. Free Diagnostic Testing is now being scheduled.
"We are very proud to be developing this new after school learning center," said Mark Wright, Center Director, "but we are most excited about the potential it represents for the residents of this community. We have done something important that will improve children's lives for years to come."
At The Tutoring Center, they have a clear four-part mission for every child who studies with them: First, your child will develop stronger academic skills in reading, math, and writing; Second, your child will develop better concentration, focus, and attention span. Third, your child will gain more confidence and motivation. Fourth, your child will develop stronger test-taking and study skills. The Tutoring Center specializes in individualized, one-to-one instruction to improve academic skills for children from kindergarten through 12th grade. The Tutoring Center has sessions available Monday through Thursday, and children may attend two or three sessions per week. More information on the academic programs offered can be obtained from their web site http://www.tutoringcenter.com.
The Tutoring Center in Houston is owned by Mark Wright, a native Houstonian. Mark holds a Master's Degree in Educational Technology and taught for over 6 years at many levels both here in the US and abroad. After living overseas and traveling around the world, he returned to his hometown with his wife in 2008 to bring his years of education experience back to the community where he grew up. "The Houston area is where I grew up, and where I want to raise my kids" stated Mark, "Parents' concern for their children's education is fundamental, and we expect the Tutoring Center's proven one to one approach will make it easier for children to become life long learners"
If you'd like more information about this topic, or to schedule an interview with Mark Wright, please call him at 713-589-7061 or e-mail at houston1tx(at)tutoringcenter(dot)com.
###