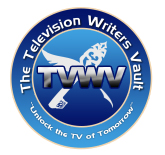 There is a huge drive by Producers to find that next hit Reality TV family or business. They're making deals with anyone from anywhere.
Los Angeles, CA (PRWEB) October 27, 2011
What does a used-car salesman, a mother of twins, a private investigator, a tire store manager, and a former air traffic controller all have in common? They've all sold ideas for reality tv shows about their lives using The TV Writers Vault.
Activity by industry executives at the site pushed the TV Writers Vault to a record number of project reviews and deals in September, 2011, cementing the site as the industry standard for sourcing new projects, and transforming the way Hollywood is scouting new shows for Reality TV. Deals have been landed for pitches made by everyday people with an interesting lives and businesses they feel could be the basis for a documentary style reality series. TV Writers Vault founder, Scott Manville says, "There is a huge drive by Producers at the site to find that next hit reality TV family or business. For those projects with potential, they're making deals with anyone from anywhere."
Among the many success stories; Dorie Geniesse, a former Air Traffic Controller from Mazomanie, WI. is the most recent, selling 7 concepts for docu-style reality projects, including a multi-project development deal with the Executive Producers of "Mobbed"(FOX). She gives credit to the site, saying "I wouldn't have one project in front of anyone had it not been for the TV Writers Vault. Without them, I never would have gotten to work with these wonderful Producers".
David Howe, a tire store manager from Maryland, used the TV Writers Vault to pitch his own reality-series based on his life and the ironic fact that he is a Royal Prince and direct descendent of the Royal Family- a real life "King Ralph". Producers loved the premise, and struck a deal with him to produce the show. In a recent interview, Howe was asked if he'd recommend the site to others pitching reality show ideas. His response- "Without question. You just can't get this kind of exposure anywhere else."
Leisa Naples, an entrepreneurial mother of two sets of identical twins, was courted by two major companies- Dick Clark Productions, and Fremantle Media, using Manville's services, ultimately settling with a mid-level company for a Co-Executive Producer Credit and greater financial participation when the series is produced.
To date, over two dozen projects have been purchased from people pitching TV show ideas at the site, with countless others making direct connections with TV Producers. The first deal ever secured using the site was pitched by a former pro-wrestler turned used-car salesman, and picked up by the Sr. VP of Reality Programming for Fox TV Studios. That opened the door for Producers reaching out to discover new shows pitched by ordinary people with extraordinary ideas. Notable companies with Producers scouting the site include; Fox TV Studios, ABC, CBS, Discovery/TLC, Lifetime TV, Sony Pictures TV, and more than a hundred others.
CBS Studios International Exec, Paul Gilbert, commented on the value of the site for the industry, stating, "The service is a very valuable asset for anyone involved in programming and production".
Oliver Bogner, Executive Producer at Fremantle Media North America (Prouducers of "American Idol", and many hit docu-style reality shows) makes TV Writers Vault his secret weapon for scouting new projects. He explains, "...For buyers, it's all about who could be the next Millionaire Matchmaker or Dog The Bounty Hunter, and with The TV Writer's Vault I get direct access to television worthy talents pitching their stories and ideas. We're always looking for the next big show, and TVWritersVault.com has become a valuable tool. It's my little development secret for finding hot new projects and people to build shows around. I have personally optioned a number of ideas from the TV Writer's Vault, and I'm actually in discussions with a major network right now based on a show with a person I met through the TV Writer's Vault."
"It's all about characters and content", adds Manville. "They want individuals and families with lifestyles and professions that are fun to watch. Every week we have people connecting with Producers, and every day Producers are at the site scouting new show ideas."
TVWritersVault.com welcomes submissions from anyone who feels their family, profession, or lifestyle could make for a great reality series. Site is also used by Executives scouting other reality show ideas, gameshow formats, and other genres.
###