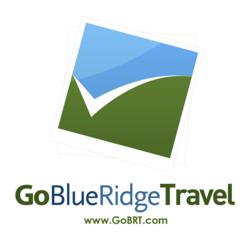 Live to travel in the Blue Ridge Shenandoah Valley.
Winchester, VA (PRWEB) October 28, 2011
According to Go Blue Ridge Travel (GoBRT) many tourists come to the Blue Ridge Mountains for a short weekend excursion, a week long timeshare vacation, or a wedding or honeymoon destination. Since this northern region of the Shenandoah Valley which is just one hour away from metropolitan DC covers three states within five minutes of each other, the tourist has found it difficult to find one web site to plan their trip that covers the entire region. Go Blue Ridge Travel believes this is because politically tourism is funded thru independent state, county, and city budgets which makes it difficult for the states and the county/city visitor centers to jointly support regional tourism particularly in today's economic climate. Virginia, West Virginia, and Maryland have not successfully collaborated on any joint effort to attract tourism to date.
Go Blue Ridge Travel, a privately owned venture, can ignore these politics and promote the region as a great place to visit, to raise families, to retire, or to get married. Nancy Craun, owner of Go Blue Ridge Travel is not a newcomer to the region. Having grown up, worked and lived in all parts of this region, Nancy is well versed in both the economics of the area and the reasons why people live in the northern Blue Ridge Shenandoah Valley. Plus, Nancy has over twenty plus years in the hospitality industry. Nancy owned one of the leading special event planning - catering companies in the Shenandoah Valley, Encore Special Events.
Encore not only designed and produced leading events but Encore also managed two wedding destination event locations in Loudoun County. "Over 60% of our brides were not from the area. It became obvious to me that these wedding destination brides and their guests and families did not know or care which county or state they were in. They simply wanted a wedding destination in the country!" said Nancy Craun. "Over the last ten years, the area's wedding destination venues has more than quadrupled. These sites can compete well with other wedding destination areas in the United States like the Outer Banks and Charleston, South Carolina. As I made the decision to retire from the event planning business, my mission was to develop a website that would promote this area as a great place to live, to visit, and to get married."
"I also realized how frustrating it is to the wedding industry to literally start over after every wedding with new clients," says Nancy Craun, owner of Go Blue Ridge Travel. "I decided that if I could develop a website for the Blue Ridge Brides to use as a planning guide for both wedding plans and for their guests to plan their visit to the area, then once the brides were married, the goal would be for the brides to return to the website either as a locale, or as a weekend tourist to plan their activities in the Blue Ridge Shenandoah Valley."
Nancy Craun's experience in the event industry has made it clear how difficult it is on the hospitality and wedding businesses in this region to market a product for a reasonable investment when no successful regional advertising exists.
Go Blue Ridge Travel addresses this issue. Covering states and counties within a hundred mile radius, advertisers will be able to pay one price and cover the majority of a defined destination region. With an aggressive marketing campaign starting this October thru 2012, Go Blue Ridge Travel has identified key google search terms for both the tourists and wedding destination clients.Thru the web and social media viral campaigns as well as attendance at tradeshows marketing to these clients, Go Blue Ridge Travel is already being found on many first page SEO searches.
"Our first regions we will market too includes the DC Metropolitan area, the Pennsylvania Interstate 81 area, and the Richmond - Fredericksburg areas" says Nancy Craun. "Then Go Blue Ridge Travel will expand into the Mid-Atlantic region and finally in our five year plan, we will market this northern Blue Ridge Shenandoah Valley region nationally." For more information about this new regional website, contact Nancy Craun at info(at)gobrt(dot)com or call 540-533-8661.
Partnering with Blue Ridge Bridal Shows, the sister site produced by Encore, Go Blue Ridge Travel has over 700 advertisers at the present time. Encore Event Partners is a marketing branding consulting firm for the special event and tourism industry. Based in Shepherdstown, West Virginia. For more information, contact Encore at info(at)GoBRT(dot)com or call 540-533-8661.
###