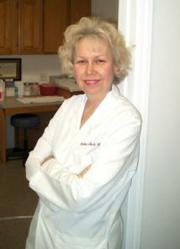 Prescott, AZ (PRWEB) October 04, 2011
Billions of dollars are spent every year on products to prevent skin from aging, but keeping skin youthful takes more than applying a moisturizer. The "youthfulness" of a person's skin has less to do with aging than how it has been treated. Skin will lose collagen and elasticity, as well as develop wrinkles, unless a person starts preventing the damage. One can prevent the damage to their skin, as well as reverse and slow down the aging process, by following these nine guidelines.
1. Avoid UV light
No matter what age you are, the first preventive measure you can take to improve your skin is to reduce the amount of UV light you're exposed to. Many feel that if they wear SPF 15 or higher they are out of danger. This tends to give people a false sense of security. "Patients come in every day and tell me they are wearing a high SPF sunblock," states Dr. Robin Fleck, "and they think this is all they need." Unfortunately, SPF sunblocks do not block UV-A radiation from sunlight. They end up with even more exposure to UV radiation because they feel protected.
Avoiding midday sun (9:00 am to 4:00 pm) is essential in protecting your skin. Staying clear of tanning salons is another ingredient in basic skin care. Use protective clothing such as long sleeve shirts and wide brimmed hats anytime you go out in the sun, even if it's just to the mailbox. If you don't protect your skin from the sun's rays, just a few minutes of exposure each day can cause noticeable changes to the skin. You will begin to notice age spots, rough and leathery skin, fine wrinkles, a blotchy complexion, and skin cancers that can be traced to sun exposure.
2. Stop smoking, or better yet don't even start
Research has shown that cigarette smoking causes changes in our bodies that accelerate aging. A person who smokes 10 or more cigarettes a day for a minimum of 10 years is statistically more likely to develop deep wrinkles and leathery skin. "Dr. Fleck points out to patients the fine vertical lines above the lip and how these relate to smoking," states Jan Gillum, medical assistant at Southwest Skin and Cancer Institute. These are signs that can be greatly diminished or even avoided by not smoking. Less facial wrinkling and improved skin tone will be visible once a person quits. Of course, if you already have fine wrinkles, help is at hand with fractional laser resurfacing.
3. Bathing guidelines
A five to ten minute bath or shower can add moisture to the skin, but spending too much time in the water can produce the opposite effect. Hot water, along with the use of deodorant soap, detergents, and any products containing alcohol, will strip the body's natural oils and dry the skin. Try bathing in lukewarm water as well as using a soap free cleanser, such as Cetaphil.
When drying off after a shower or bath, gently pat the skin dry. This will help retain moisture. Within three minutes of getting out of the shower or bath, apply a moisturizer. Regular application will help decrease dryness and itching.
4. Avoid exposure to cold weather
Low temperatures and cold winds contribute to aging skin by making the skin dry. If you choose to go out in these conditions, a good moisturizer is essential. It doesn't have to be an expensive moisturizer to work. "Eucerin lotion is one I have been recommending to my patients for years," remarks Dr. Fleck.
5. Eliminate free radicals as much as possible
We can't avoid all free radicals because some occur naturally in our bodies. Yet there are others due to external factors we can avoid. These include radiation, pollution, pesticides, some medicines, smoking, and chemicals in foods. Although some free radicals can be helpful to combat bacteria and viruses, the majority are considered destructive.
Antioxidants are minerals, vitamins, and enzymes that protect our bodies from the formation of free radicals, which in turn slow the aging process. They improve collagen and elastin, giving the skin a firmer, younger looking appearance. A diet high in antioxidants includes fresh fish, nuts, fresh fruits, and vegetables. Also, the daily application of fresh topical vitamin C and E (antioxidants) will remove free radicals and improve the health and appearance of the skin in as little as 3 weeks.
6. Limit alcohol use
Alcohol contributes to aging by dilating small blood vessels in the skin and increasing blood flow near the skin's surface. In time, these blood vessels can become permanently damaged, creating a flushed appearance. Broken blood vessels on the skin's surface can become visible, as well as aggravating flare-ups for those who suffer from acne or rosacea. Alcohol-induced dehydration can also make the skin more prone to fine lines and wrinkles.
7. Reduce stress
Remember when your mother used to say "Don't frown or your face will stay that way"? Stress and worry cause frowning, and over time the muscles in your face can conform to that movement. Be aware of your stress level and try to vary your facial expressions. Frown lines and aging skin can be kept to a minimum if you moderate your stress. Twice yearly injections with Botox or Dysport will also keep your frown lines and crow's feet in check.
8. Get needed rest
Lack of sleep makes you look and feel tired. Most people need 6-8 hours of sleep a night. Our face often shows the lack of sleep through dark circles, bags under the eyes, and sagging skin. Not only will you have a more radiant and youthful look after a good night's sleep, but you will also feel more refreshed. Injectable fillers such as Radiesse and Restalyne can be used to help with under eye bagginess.
9. Treatments available to turn back the hands of time
If you are bothered by the visible signs of aging, there are several things you can do to help reverse skin damage and "grow old gracefully". First of all, make an appointment with a board certified dermatologist to have your skin examined, discuss expectations and consider suitable treatment options. You may have dry skin, which a dermatologist can diagnose the cause and make suggestions to help alleviate dryness and irritation.
There are also a number of injectable fillers and laser treatments that can help skin look younger. These options are especially desirable for those with busy lifestyles who do not want the inconvenience of a long recovery. Included in these treatments are Radiesse, Restylane, Dysport, and Botox which have fast acting results with minimal to no downtime. Laser treatment options also make it possible to correct fine lines, wrinkles, sagging skin, and acne through the availability of the Active FX fractional resurfacing laser, which can turn back the hands of time without the need for plastic surgery.
Cosmetic dermatologist and vein specialist, Robin Fleck, MD is a double-board certified dermatologist and internist, recognized by the American Board of Dermatology and the American Board of Internal Medicine. She is founder and Medical Director of Body Oasis Laser Aesthetics http://www.bodyoasislaser.com in Prescott, Arizona and is a fellow of the American Society of Laser Medicine and Surgery and the American Academy of Dermatology. Dr. Fleck is also the founder of Southwest Skin and Cancer Institute http://www.rejuvadoc.com and Vein Specialties http://www.prescottvein.com in Prescott, Arizona.
###