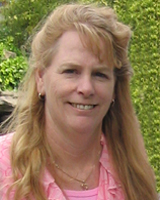 Grief is a real emotion and she needs to grieve the death of her marriage before she can go on in life as a happy, single, independent woman.
(PRWEB) October 04, 2011
Cindy assists divorced women by helping them deal with and eliminate the top five emotional effects of divorce; which are anger, guilt, fear, anxiety and grief. In celebration of taking her coaching business full time, Cindy is offering a free 60-minute "Life After Divorce" consultation to help women identify techniques to get off of the emotional roller-coaster they are on and to create a crystal clear vision for their future. Holbrook empathizes with women, as she faced a divorce after 20 years of marriage.
During her 15 plus years experience, Holbrook has found that many women are not prepared for the emotional Effects of Divorce, especially if she was the one who initiated the separation and divorce. The so-called divorce support she will likely receive from meaningful family and friends will often wind up being an "ex" bashing session, which can make her feel worse about herself and her situation.
Holbrook's years of experience has shown that a divorced woman feels anger towards her ex, herself and anyone else who may have been involved with the final break-up.Letting go of the anger and practicing forgiveness is the first step toward emotional healing. She may feel guilty and full of doubt about whether or not she made the right decision and continually question if she did everything in her power to save the marriage. She is fearful of the future, of the unknown. Her fears may include never being loved, not being worthy, where she will live or how she will raise her children on her own. Anxiety and depression may settle in as she attempts to go about her daily life.
Grief is a real emotion and she needs to grieve the death of her marriage before she can go on in life as a happy, single, independent woman. The five stages of grief are denial, anger and resentment, bargaining, depression and acceptance. Grieving is a painful experience that each woman must go through in order to let go of her past. Grieving brings closure.
According to Holbrook, in addition to being on her own personal emotional roller coaster, many divorced women are concerned about how her divorce is affecting the children, and wonders how she can deal with all aspects of child rearing on her own. Children may be distant, rebellious or confused.
Friends of couples are usually other couples, and a silent question during the divorce may be who gets to keep the friends. Many of the divorced women that Holbrook has coached throughout the years have voiced concerns about their social life, such as when she should date, especially if she has young children.
Cindy is currently offering a free one-on-one Life After Divorce session for divorced and separated women who are ready to take an honest look at themselves and how the emotional effects on divorce are keeping them stuck in an unhappy place.
Women leave the Life After Divorce session with renewed energy and inspiration to turn her current situation around and the knowledge to build relationships that encourage her during her endeavor.
###