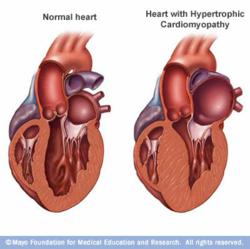 Los Angeles, CA (PRWEB) October 04, 2011
Alex Galindo an attorney with the law offices of Curd, Galindo & Smith, LLP, and attorney Derek Yee have filed a lawsuit, (Fraire v. Compton Unified School District et al LASC Case No.: TC 025757) on behalf of their clients Elizabeth Delgado and Juan Luis Fraire, against the Compton Unified School District, its employee, P.E. teacher Craig Labistre, and two physicians, Larry Nestor, M.D. and Nabil Khoury, M.D.
Juan A. Faire was 12 years old and attended Whaley Middle School, located at 14401 South Gibson Avenue, Compton, CA 90221. Whaley Middle School is operated by Compton Unified School District.
Court documents state that Juan A. Faire suffered from hypertrophic cardiomyopathy. The lawsuit alleges that Luis A. Faire's heart condition was noted in his school medical file, and he was scheduled to be set up for service/support under Section 504 of the Federal Rehabilitation Act, which requires that the educational Defendants tailor and provide appropriate education to the student that takes into account their disability. Mr. Galindo's clients contend in their lawsuit that Compton Unified School District failed to take steps to ensure compliance with Section 504 and as a result on May 10, 2010, Luis A. Faire reported to the School's medical office after he was injured. The lawsuit further alleges that Luis A. Faire passed out; injuring his lip and forehead while running in physical education class and the Compton Unified School District failed to notify Luis A. Faire's parents; who only learned of the episode when their son returned home injured with bloody clothes.
Court documents allege that on September 27, 2010 temperatures in Los Angeles reached a record high of 107 degrees and that despite knowing of Luis A. Faire's heart condition, the School and P.E. teacher,, Craig Labistre required Luis A. Faire to participate in physical education classes in days prior to his death and in particular, during the record heat day prior to his death. The lawsuit goes on to allege that on the morning of September 28, 2010 Luis A. Fraire suffered a severe cardiac arrest while participating in physical education at Whaley Middle School. At the time, Luis A. Fraire was under the supervision and care of Craig Labistre and other employees of Compton Unified School District.
The lawsuit contends that the school district and its employees failed to exercise reasonable care in providing physical education, instruction, and monitoring to Luis A. Faire in that they knew or should have known that disregarding the written notice of Luis A. Faire's idiopathic hypertrophic cardiomyopathy would result in serious injury or death. The suit further contends that Compton Unified School District, by and through the personnel at Whaley Middle School, breached its duty of care to Luis A. Faire by allowing/requiring him to attend physical education class; despite his doctor's restrictions and his dangerous heart condition. In addition, the School District failed to complete an investigation into Luis A. Faire's medical condition and failed to complete the necessary medical restriction/disability formalities.
The lawsuit contends that the medical providers were also negligent. The parents allege that Luis A. Fraire suffered from hypertrophic cardiomyopathy which frequently results in sudden death and It is well known that death can result in those with the condition for a variety of reasons related to any strenuous activity. The lawsuit states that, Larry Nestor, M.D. and Nabil Khoury, M.D. were negligent (1) failing to provide proper guidance to the parents and school official of Luis A. Fraire. The restrictions that defendants, Larry Nestor, M.D. and Nabil Khoury, M.D. prescribed were too vague, ambiguous, overbroad and below the standard of care, (2) removing the restrictions and (3) Luis A. Fraire was a candidate for a pacemaker and Larry Nestor, M.D. failed to provide Luis A. Fraire with the pacemaker after a May 2010 episode wherein Luis A. Fraire fainted while at school.
Hypertrophic cardiomyopathy (HCM) is a disease in which the heart muscle (myocardium) becomes abnormally thick — or hypertrophied. This thickened heart muscle can make it harder for the heart to pump blood. Hypertrophic cardiomyopathy may also affect the heart's electrical system.
CURD, GALINDO & SMITH, LLP keep up on all our cases and follows us on Facebook.
CURD, GALINDO & SMITH, LLP is a full service law firm that includes practice areas of bankruptcy, criminal law, estate planning, civil business litigation, personal injury, product liability and police misconduct. The firm represents both corporate and individual clients of all sizes and those who have been seriously injured or have lost a family member due to an accident, defective product, police misconduct or negligence. The law firm has recovered millions of dollars for its thousands of clients since 1995 by winning complex and challenging business disputes, death and injury cases involving police misconduct, traffic collisions, work place injuries and defective products, including defective automobiles, against some of the world's largest companies and governmental agencies.
###