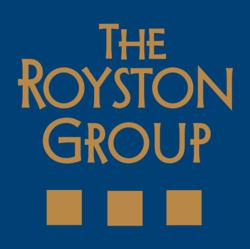 The buyer was looking for a safe, long term real estate investment and that's exactly what I found for him
(PRWEB) October 04, 2011
The Royston Group has negotiated the $12.25 million sale of a two tenant retail building located in South Carolina. The site was built in 2006 on 18 acres of land with a building size of 132,929 square feet.
The two tenant building is leased to clothing retailer Kohl's and arts and crafts supplier Hobby Lobby. Kohl's leased the building on an absolute triple net basis for 20 years while Hobby Lobby opted for a shorter modified net lease of 15 years. Additionally the site had 5,000 square feet of vacant space.
Rob Sutton of the Royston Group represented the buyer in the transaction. The buyer is a private investor based out Northern California while the seller is a local developer based out of South Carolina. The buyer elected to assume the in place self amortizing debt serviced by a Life Company. The buyers main attractions to the investment were the long term net leases, the main and main retail location, the excellent assumable financing the and the strong financials supporting Kohl's and Hobby Lobby's credit.
"This deal has everything a long term real estate investor could want. Solid credit tenants in Kohl's and Hobby Lobby, long term net leases, a great cash on cash return, favorable financing and an excellent location. There is even some upside in the rent with the 5,000 square feet of vacant space. The buyer was looking for a safe, long term real estate investment and that's exactly what I found for him" said Vice President Rob Sutton.
Greg Cortese, President of The Royston Group and Rob Sutton, Vice President specialize in the sale of single tenant net lease properties. The Royston Group is a privately held commercial real estate investment firm, founded in 1992. The company provides services for a multitude of net lease commercial property types including office, industrial, retail and medical. The firm has completed over $1.5 billion in real estate sales since its inception. http://www.theroystongroup.com
Media contact:
Rob Sutton
310-451-2100
rsutton(arobase)theroystongroup(dot)com
# # #