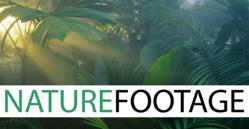 Footage Search is steadily working to provide more affordable and high-quality options for the benefit of both our customers and our suppliers
(PRWEB) October 26, 2011
Footage Search, Inc., the stock footage leader of the highly successful NatureFootage collection, has announced the addition of over 20,000 new Royalty Free HD stock footage clips. The Royalty Free license option is now available for thousands of high-definition and standard definition video clips. This Royalty Free collection provides new video offerings specializing in natural history, wildlife, and animal stock footage.
All Royalty Free nature footage is available to license online for immediate download with the option of either Standard Royalty Free or Extended Royalty Free license terms. The Extended license terms include Advertising uses. The Royalty Free stock footage collection includes thousands of new video clips with license rates set by the cinematographer between $49 and $399 per clip. Video clip submissions to the Royalty Free stock footage collection are increasing daily.
Footage Search founder Dan Baron commented on the expanded services. "Footage Search is steadily working to provide more affordable and high-quality options for the benefit of both our customers and our suppliers. As such, in addition to expanding our Royalty-Free video collections, we are also strengthening the Rights-Managed model by preserving the value that contributors have invested into their content."
In addition to the launch of the Royalty Free nature collections, Footage Search continues to offer it's extensive Rights-Managed and Premium stock footage collections, further enhancing their already-extensive collection of Right Managed footage with a new Premium Collection. The Premium Collection includes a wide range of rare and unique footage options with sequences that are exclusive to the Footage Search collections, sourced using the latest in high-end HD camera technology, such as the newest RED formats, and Cineflex and heligimbal technologies.
For more information on the Royalty Free and Premium Collection footage available at the NatureFootage website please visit NatureFootage.
About Footage Search, Inc.
Footage Search Inc., founded in 2002, is the leader in nature and wildlife stock footage, supplying premium content to production houses worldwide through the OceanFootage, NatureFootage, and AdventureFootage web sites. OceanFootage is the largest online collection of ocean stock footage in the world. NatureFootage now offers a comprehensive collection of wildlife, scenics, and the outdoors. AdventureFootage is an exclusive collection of action sports footage. Together Footage Search represents over 300 leading cinematographers worldwide. Footage Search is also a leading innovator in media management and distribution technology design and implementation. Footage Search offers stock footage suppliers custom-branded stock footage web sites with the online technology for stock footage asset management, research and licensing.
For more information about Footage Search and the OceanFootage or NatureFootage collections, images, interviews, or additional background information, please contact Donna Kaufman at 1-831-375-2313.
# # #