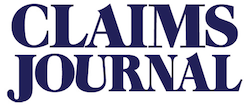 It's a real testament to the strength of our team that we are launching another magazine right now.
San Diego, CA (PRWEB) October 03, 2011
Wells Publishing, Inc. announces the launch of Claims Journal magazine, a quarterly publication targeting claims professionals in the property/casualty insurance industry. The new magazine, scheduled to launch the first quarter of 2012, is an offshoot of the popular website ClaimsJournal.com also operated by Wells Publishing.
"We are excited to launch this new magazine," said Adam Dunford, Vice President of New Business Development at Wells Publishing. "When other publications are shutting down, cutting circulation or shedding jobs, it's a real testament to the strength of our team that we are launching another magazine right now."
The ClaimsJournal.com website already boasts a loyal following of over 12,000 subscribers to its daily email newsletter. It also garners around 50,000 visitors per month from professionals seeking the news and information they need. The Claims Journal magazine will reach an additional 20,000 readers divided primarily between insurance company and independent claims services professionals, with a projected 30% of readers coming from senior level management (Owner, President, CEO, etc.), 22% coming from middle management (Directors, Managers, etc.) and 40% senior adjusters and adjusters (including DGA and EGA).
"We have an impressive readership of industry leaders and decision makers," Dunford said, "professionals who are serious about their work and about learning and improving upon what they do. Claims Journal will be an invaluable resource for them."
With its own staff of writers and contributions from industry experts Claims Journal will deliver news and analysis on a wide range of claims related topics. In addition, several regular features will provide ongoing reporting on fraud research and investigations, coverage analysis for claims personnel, management advice, and important statistics and trends.
Subscription to the quarterly magazine is free to qualified readers. Interested candidates may apply for a subscription by clicking on the following link: http://www.claimsjournal.com/subscribe/magazine/ For advertising opportunities contact Howard Simkin to request a media kit or to receive additional information about the magazine and website (1-800- 897-9965 ex. 162, hsimkin(at)claimsjournal(dot)com).
Wells Publishing, Inc. is a privately held business-to-business media company with a focus on the property/casualty insurance industry. The company has steadily grown from a regional insurance newsletter founded in 1923 to a thriving publisher of two magazines and five websites: Insurance Journal and Claims Journal, http://www.InsuranceJournal.com, http://www.ClaimsJournal.com, http://www.MyNewMarkets.com, InsuranceJournal.TV and Insurance Journal's Academy of Insurance. Visit WellsPublishing.com for more information.
###