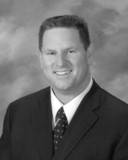 A Little To Do With Business, Everything To Do With Life.
Barstow, CA & Ridgecrest, CA (PRWEB) October 03, 2011
At Kirk Financial Group, starting early and being consistent with your retirement planning is rule number one. If retirement is months, years, or even decades away, it is vital to start planning today. Understanding all the available options can bring peace of mind and confidence while planning for the future. While many factors are important to consider, The Federal Retirement Thrift Investment Boards addition of the Roth TSP in 2012 might be of great importance. The Roth TSP is part of The Thrift Savings Plan Enhancement Act of 2009, signed into law by the President of the United States on June 22, 2009. Early education about the new Roth TSP benefits can reap hefty rewards in the long run.
The features of the Roth TSP are quite similar to those of the Regular TSP, with a few key differences. The basic difference is that Roth TSP contributions are made with after-tax money, while Regular TSP contributions are made with before-tax money. The most appealing benefit of the Roth TSP is that no tax liability will be paid on the accumulated value, unlike the Regular TSP, which requires taxes upon distribution. Before this benefit can be utilized, the Roth account must be held for at least 5 years and the owner must be 59 ½ years old to withdrawal earnings. The Roth TSP, like the Regular TSP, offers tax-free compounding; money that would normally have been paid in taxes will remain in the TSP and continue to create earnings. Contributions to the Roth TSP can be made in addition to or in lieu of regular contributions and all contributions are subject to the elective deferral limit. All Roth contributions are combined with any Regular contributions in determining when this limit is met. After 50 years of age, the elective deferral limit can include Catch-up contributions; allowing for increased deferral limits. Participants will still receive matching contributions based on the total amount deposited in Regular and Roth, however, the matching funds will always be deposited into the Regular TSP account. Like the Regular TSP, the Roth TSP does require minimum distributions at age 70 ½, however, by utilizing a rollover option to a Roth IRA upon retirement, this minimum distribution at age 70 ½ does not apply. Once the TSP election has been made, either Roth or Regular, it must remain there, but keep in mind that the election can be changed at any time. OPM does not allow conversion from regular to Roth, unless the participant is age 59 ½ and elects to transfer, and at that time they are responsible to pay the required taxes on the associated amount. Contact Kirk Financial Group for any further clarification, questions, or comments.
Is the Roth TSP the Right Choice?
Consider among other things, time-frame to retire, tax bracket during retirement, the current trend of income tax. How does the Roth TSP compare to a Roth IRA? These questions, among others, are important when analyzing the actual benefit of electing the Roth TSP, and how much to contribute. The Roth option might not be the best fit for everyone, please seek advice from a federal benefits retirement adviser.
Bringing Peace Of Mind And Clarity
From the surface, the TSP seems to offer a few distinct options. When digging deeper, it is easier to see that each option has its own complex set of costs, and benefits. Education is always important when considering any retirement savings decision. Use various Financial Calculators to perform a retirement needs assessment and other important assessments. Kirk Financial Group also recommends seeking professional advice to help decipher some of the more complex points of the Federal Benefit System. Please contact Kirk Financial Group for a federal benefits analysis consultation and for information on one of our upcoming Federal Retirement Impact Workshops.
About the Author: James Kirk is a financial advisor with over 21 years of experience, he manages personal investments, retirement packages, estate planning, and specializes in federal employee retirement solutions. He's an Alumni of the Prestigious American College in Bryn Mawr, PA, where he was awarded the following credentials: Chartered Financial Consultant (ChFC), and Chartered Life Underwriter (CLU). Jim is also a Chartered Federal Employee Benefits Consultant (ChFEBC). He can be reached at http://www.KirkFinancialGroup.com and http://www.myfederalretirement.com/public/624.cfm
###