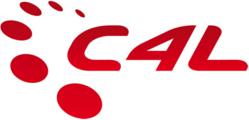 (PRWEB) October 04, 2011
C4L, a leading IT Infrastructure solutions provider, is pleased to announce they've been listed as a finalist for the Project Excellence Award, part of the UK IT Industry Awards run by BCS, The Chartered Institute for IT. C4L entered their Bournemouth data centre for this award, as this project successfully built one of the largest data centres available in the South West.
David Clarke, Chief Executive Officer, BCS, The Chartered Institute for IT, says "Congratulations to the finalists; the competition to reach this stage of our prestigious Awards is tough. Our Awards are central to our mission to recognise the innovation and professionalism of those working in IT and I'm delighted that every year we have such a variety of high quality entries. They are an excellent reflection of the impact IT has on so many aspects of our information society and the potential IT has to transform business, society and our lives."
The UK IT Industry Awards benchmark excellence across the IT industry. These awards focus on the contribution of individuals, organisations, projects and technologies that have excelled in the use, development and deployment of IT during the past 12 months.
Matt Hawkins, Managing Director of C4L comments "It is fantastic that our Bournemouth data centre project has been listed as a finalist for the Project Excellence Award. At C4l we are always looking for new ways to stay at the forefront of our Industry, and being recognised by this award demonstrates our ability to do so. We're looking forward to attending the awards ceremony."
The UK IT Industry Project Excellence Award has been designed to recognise organisations and project teams that have achieved exceptional results through their outstanding implementation of technology and their high levels of professionalism in IT. The initial judging took place in August and finalists will be invited to give a presentation to an expert panel of judges drawn from across the Industry. The winner will be announced at the Battersea Park Events Arena, London on 10th November.
C4L is a data centre, internet and connectivity services provider. As well as owning a high speed fibre network, C4L has a presence in over 40 data centres across the UK and Europe. C4L provides its customers with an all encompassing solution, offering huge cost savings, greater innovation and peace of mind, with a minimum SLA of 99.95%.
About C4L
C4L is an internet infrastructure solutions provider and deploys a full range of services in over 40 data centres, including colocation, IP transit, interconnects, data backup, data storage, virtualisation, telecoms, disaster recovery and leased lines, to name just a few. These are all provided with C4L's commitment to maximum uptime and customer support; featuring a 24/7 network operations centre (NOC) which is manned by trained professionals with Microsoft and Cisco qualifications.
C4L's industry leading data centre connected network, includes sites such as Bournemouth, Slough, BlueSquare Maidenhead, BlueSquare Milton Keynes, Telehouse Metro, Telehouse North, City Lifeline and InterXion. The company is now in its 11th trading year and with a track record of 100% growth every year its client base includes Government, FTSE 250, financial institutions and many of the UK's network carriers. The business is committed to customer satisfaction and quality of service and has achieved certifications such as ISO9001 & 27001.
###