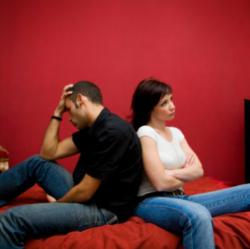 Men are an under served segment in the relationship business
Matteson, Illinois (PRWEB) October 03, 2011
On September 22, 2011 UnhappenIt expanded the social media aspect of its business by adding a blog to its content lineup. The UnhappenIt blog speaks to the interest of young men regarding relationship management - with relevant advice from relationship experts, editorial comment and shared commentary from other readers.
According Reginald Walker, President of Imaginext, LLC men are "bottom line" oriented. Men want straight answers to questions like:
--Tell me how to attract a woman.
--Tell me what to say to the woman so that she is attracted to me.
--Tell me how to know if she is interested.
Reginald further contends that men are an underserved segment and the will respond favorably to the attention.
UnhappenIt is a product of Imaginext, LLC is an Illinois based multimedia company started in 2010 by Reginald Walker. It is the first apology site that lets users say their sorry with love songs, flowers or chocolates. Imaginext, LLC also produces the nationally syndicated word game Kids Across Parents Down and puzzles for Essence Magazine, and Cracker Barrel Restaurants.
You can view UnhappenIt at our Facebook and Twitter pages. You can also contact Reginald Walker at reggie(at)imaginext-ideas(dot)com or 708.283.9112.
###