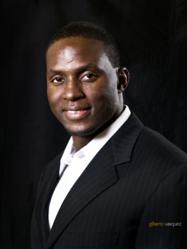 If you are not building the business you want, then you are tearing it down.
Dallas, TX (PRWEB) October 03, 2011
Don Miguel, Dallas's most trusted personal trainer, and fitness coach announces "The 7 Steps to Success and Freedom" - The Business of Personal Training Coaching Workshop.
Don Miguel is also the author of Stop the Stuttering, a health and fitness/weight loss book, which provides step-by-step guidance on how to create positive habits ranging from a plan to repetition. What does it takes to be a successful fitness coach and trainer or wellness professional? Lack focus and direction? Or, just simply burnt out and in need of a new perspective? Regardless of experience level - beginner or advanced, Don Miguel's ongoing workshop and coaching sessions are designed to meet that need.
Don Miguel believes that focusing on his 7 key steps and the intentional actions of marketing, education, and personal & business development – getting back to basics, and learning the fast track approach will increase overall success in the fitness and wellness business and also be able to ask more for provided time and services.
Don Miguel states, "If you are not building the business you want, then you are tearing it down." This much can also be said for one's career, relationships, environment, and life itself. Stop The Stuttering makes it clear by offering the solution in 7 steps. Ever been in the above situation, where it seems like life, decisions, and choices are constantly limiting to the point of fear and paralysis? "Your success and freedom are now," says Don Miguel.
"Stop The Stuttering 7 Steps is a great way to tackle any goals to be achieved in life," notes one reader. Another reader commented, "if you desire success and fear failure, Stop The Stuttering is for you and I am looking forward to getting started in his workshop."
About Don Miguel
Don Miguel serves as the CEO and Chairman of the Board of Fit-for-Me Foundation. He guides the organization's educational efforts to advocate and advance programs and services directed at bettering the lives of young people. Don Miguel consults on a range of non-profits issues, including start-up to relevant programming. His continued dedication to fitness is reflected through his fitness and wellness endeavors and on-going educational pursuits in fitness and wellness. He embraces a commitment to an active lifestyle and has fun doing it.
For more information on Don Miguel's book, consulting and coaching workshop: Individual and Corporate, please contact him at MediaFit Communications, 25 Highland Park Village, Suite 100-726, Dallas, TX 75205, or visit his web site http://www.StopTheStutteringBook.com.
###