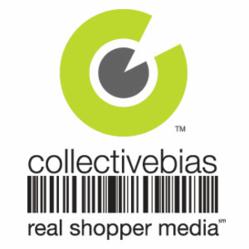 "The big difference in social media is that it's not defined by borders; many brands we work with have a presence in Canada and we noticed that many bloggers in Canada were participating in our U.S. campaigns, so it just made sense to expand there."
Bentonville, Ark. (PRWEB) October 11, 2011
Collective Bias, a leading shopper media company, is expanding its portfolio to include Canadian bloggers, brands/retailers and a strategic partnership with award-winning shopper marketing agency, Philter, to create blogger outreach programs in the Canadian market.
"The big difference in social media is that it's not defined by borders; many brands we work with have a presence in Canada and we noticed that many bloggers in Canada were participating in our U.S. campaigns, so it just made sense to expand there," said John Andrews, CEO and co-founder of Collective Bias. "The opportunity to work with the Philter team makes this transition into a new market seamless."
"Much as we've done in the U.S., Collective Bias will bring opportunities for Canadian bloggers to work with their favorite brands and retailers," said Courtney Velasquez, community director for Collective Bias. "We look forward to welcoming these bloggers into our Social Fabric community and creating engaging, organic media programs with them to drive sales for our clients."
The Collective Bias and Philter team will host a launch party in Toronto on October 13th. The invite-only event will bring top brands and retailers together with Canada's most influential bloggers at a popular downtown Toronto restaurant. Attendees will have the opportunity to network with each other while also learning how each can work with the other to build successful and engaging social shopper marketing campaigns.
"We're an insights-driven agency and so being able to speak to Canadians who shop our clients' brands is key to our offering," says Janine Flaccavento, partner and lead strategist at Philter. "Shopper marketing is about understanding the shopper mindset and there's no better way to do this than to engage with the men and women in the Social Fabric® community. This isn't about data, it's about connecting with our clients' shoppers."
Collective Bias and Philter welcome brands, retailers and Canadian bloggers to the launch party. For an invitation, please contact Kate Berg at kateberg(at)collectivebias(dot)com with your name, title, company or blog.
Canadian Bloggers who are interested in joining Collective Bias' community can learn more and apply at http://bit.ly/o37MGO.
About Collective Bias
Collective Bias, LLC, headquartered in Bentonville, Arkansas, facilitates the creation of real shopper media by connecting groups of social media influencers to the brands and retailers they use in their daily lives. Our Social Fabric® community drives conversations on a wide variety of social media platforms in order to build consumer engagement and brand loyalty that ultimately lead to sales conversion. For more information, visit http://www.collectivebias.com.
About Philter
Philter Inc., headquartered in Toronto, Canada, is a shopper marketing and retail advertising agency. At Philter, the shopper comes first. Understanding his or her needs and wants is key to developing compelling creative communications that build brands while ringing registers.
###