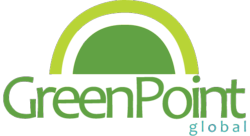 GreenPoint understands the value of leveraging IT for strategic business advantage, and I look forward to building on this success in my new role
New York, NY (PRWEB) October 18, 2011
GreenPoint Global announced the appointment of Moran Katz as Chief Information Officer (CIO). Katz will manage GreenPoint's global information technology organization supporting the company's worldwide sales, marketing, and services efforts, as well as enterprise systems and applications for all corporate processes.
A respected industry veteran, Katz brings more than 17 years' experience running IT operations globally. Most recently, Moran served as IT Manager for International SOS, the world's leading international health care, medical and security assistance, and concierge services company. In this position, his role provided systems support and leadership in the development of applications and programs throughout the global organization. During his tenure in IT, Moran has managed multiple system integrations, mergers, and acquisitions and has led organizations through major technical transformations. Moran received his BS and MS in Electrical Engineering from the University of Natal, South Africa.
"Our IT systems and operations play a critical role in the success of our business and in the delivery of new technologies and advancements to our customers in the marketplace," said Jacklyn Karceski, GreenPoint Global's General Manager. "We will leverage Moran's experience in running global IT organizations. Moran's expertise and operational excellence will assist GreenPoint's ongoing transformation into a world-class service provider."
"GreenPoint understands the value of leveraging IT for strategic business advantage, and I look forward to building on this success in my new role," Katz said. "It is a great opportunity, and I am excited to work with this team to help GreenPoint advance its business forward through IT."
To access additional information and resources, visit the News and Events page at http://www.greenpointglobal.com.
About GreenPoint
GreenPoint specializes in providing value-added professional services to a broad base of Fortune 1000 and other companies worldwide. Through utilization of diverse global resources, GreenPoint mitigates the traditional pitfalls of outsourcing. Across the diverse industries it serves, GreenPoint provides business process services through the use of technology to optimize cost while reliably enhancing service delivery. For more than a decade, GreenPoint has established a prominent outsourcing platform with an impeccable record for quality and timeliness.
GreenPoint is an ISO 9001:2000 and BS-7799 pending company.
###