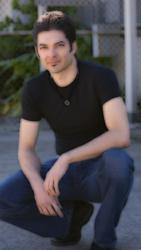 New Report by Dating Guru: How To Get An Ex Girlfriend Back
San Mateo, CA (PRWEB) October 04, 2011
When a guy feels like he wants to know how to get an ex girlfriend back, and he views her as something he's lost and needs to retrieve, he's already setting himself up for failure just by having that mentality. It's the difference between "outer game" techniques and "inner game" confidence. Outer game is attracting women. Inner game is maintaining their interest.
Carlos Xuma outlines three key strategies in how to gain the confidence that deals with this and also includes specific steps guys must take for how to get an ex girlfriend back. A lot of it has to do with a man's mindset, Xuma says.
For instance, when a man phrases his situation as he lost his girlfriend and is working on how to get an ex girlfriend back, he's putting himself in the position and mindset that makes him the needy one. By thinking he's lost her, he also thinks he had some control over what she did in leaving. This may not be true, says Xuma in his new report.
There is a better way to go about it.
"Rather than focusing on behaviors to "make" this particular woman want him, the man needs to work on demonstrating characteristics that will "make" him attractive to the right woman. IN other words, when he focuses more on himself, he will demonstrate traits that will make the right woman want him and find him irresistible," Xuma says in his report.
Another valuable tip Xuma releases in his report on how to get the woman you want is for men to cultivate the attitude and belief that they only want a woman who wants them just as much.
"Why would a guy want a woman who doesn't want him just as much as he wants her? The guy has to realize that he is more valuable than that," Xuma says. "If he pines after her and can't let go when he realizes he likes her more than she likes him, he's most likely going to end up back in that addicted role of the needy boyfriend with the next woman he dates."
This is just a sample of the strategies Xuma outlines in his new report.
For years, Xuma has been giving advice, such tips to get back girlfriends, to help men gain confidence and learn how to meet women, attract women, and keep women interested by working on the three S's: self-confidence, self-discipline, and a sense of humor.
Carlos Xuma has been a dating expert and attraction adviser for more than 10 years and has appeared on ABC and CBS television, as well as Playboy radio. He's the author of The Bad Boy Formula, Secrets of the Alpha Male, the Girlfriend Training Program, and numerous other books and articles. He has also been recognized for his work sharing dating advice for men and helps them learn how to flirt with women and get back girlfriends who have strayed.
For more information, visit Carlos Xuma's website at http://www.carlosxuma.com.
###