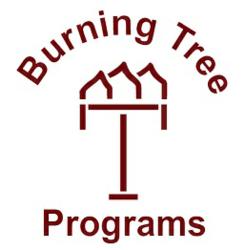 Dallas, Texas (PRWEB) October 01, 2011
Burning Tree is pleased to announce they are serving as a Platinum Sponsor for the annual resource guide for Addiction Professional, the official publication of The Association for Addiction Professionals (NAADAC). The Addiction Professional & Behavioral Healthcare Online Resource Guide provides a quick, reliable reference to recommended businesses in a variety of categories, including Facility Design, Information Technology, Services, and Treatment Centers/Programs. The guide is part of the continuous support of the addiction treatment and prevention field's top clinical magazine.
As a Platinum Sponsor, Burning Tree extends its mission of providing addiction-related resources to individuals and families impacted by addiction. Resources for addiction professionals, including those who work with individuals overcome by addictions, provide vital information regarding industry news, developments and innovative treatments, sustaining and enhancing the work within the field. The 2011 Addiction Professional & Behavioral Healthcare Online Resource Guide can be found online at the following link: http://directory.behavioral.net/ResourceGuide.htm.
Treatment centers and programs listed in the guide include a variety of facilities from coast to coast. Many of them provide services specifically designed to serve their local metropolitan areas and municipalities. However, due to its unique services and mission, Burning Tree draws individuals from all 50 states to its two facilities in Texas by providing long-term treatment in a residential setting for those suffering from alcohol addiction or chemical dependency.
Burning Tree operates two long-term drug and alcohol rehabilitation treatment facilities in Texas, with locations near Dallas and Austin. The facilities are licensed by the Texas Department of State Health Services, and provide a focus on treating individuals who have experienced a chronic relapse. More information about the services at Burning Tree can be obtained online at http://www.BurningTree.com or by phone at (866) 287-2877.
###