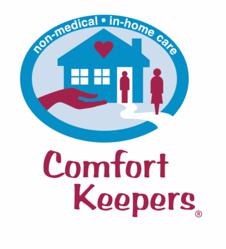 "Our work helps Ottawa seniors live safely and comfortably in their own homes as long as possible."
Ottawa, Ontario (PRWEB) October 05, 2011
Comfort Keepers Ottawa is pleased to announce that local business and community leader, John Kelly, has acquired majority interest in the company. Comfort Keepers is an in-home non-medical care provider that has been servicing Ottawa seniors and other home bound individuals on an hourly, daily or weekly basis since 2005.
According to Mr. Kelly, the acquisition allows him to combine his avocation of community service with his role as a corporate executive, "I've been looking to align my Ottawa volunteer work with my business undertakings for some time." He adds, "Comfort Keepers brings tremendous improvement to the quality of life enjoyed by many Ottawa seniors." Comfort Keepers in-home packages are customized to the needs of individual seniors and can include personal care services, companionship, meal preparation, light housekeeping, grocery shopping, incidental transportation, laundry, and more. The services can also benefit individuals undergoing rehabilitation at home.
"Our work helps Ottawa seniors live safely and comfortably in their own homes as long as possible. If seniors are safer and happier, their family's concerns are diminished, and the cost pressure on our health system – including availability of local hospital beds – is eased," according to Kelly. He adds, "The provision of non-medical in-home care is an important part of the senior care landscape in Ottawa. We complement and laud such programs as 'Home First' of the Champlain Local Health Integration Network."
In-home care can help defer and diminish one of the biggest challenges facing the health system of Eastern Ontario: the need to provide alternate levels of care for seniors, says Kelly. "The key is to provide elders with assisted-living in their 'comfort zones' – their private home, condominium, apartment or retirement residence suite – prior to any heath crisis. Helping them remain happy and healthy in their own homes reduces the burden on our health care system."
Kelly's involvement in Comfort Keepers Ottawa is the most recent community-oriented initiative in his 40-year career as an innovative volunteer and private sector entrepreneur. In 2000 – the first year of the city of Ottawa's amalgamation – Mr. Kelly served as campaign chair of the United Way; that year he was recognized as High Technology Citizen of the Year for the city of Ottawa. Provincially he was conferred the Master Entrepreneur of the Year Award for Ontario in 1998, the year for which he also won the award as the Ottawa Business Journal Most Respected CEO for the city of Ottawa. He has served on the boards of the Queensway-Carleton Hospital Foundation, the Community Foundation of Ottawa, and the Ottawa Senators Foundation. He was also chair of the Dean's Council of the business school of the University of Ottawa and has been a member of its Board of Governors.
John Kelly was also the co-founder or driving force behind several other Ottawa corporations including SHL SystemHouse, Nabu Network, Computer Innovations, NexInnovations, and recently Murphy Business Ottawa, a business brokerage. It was in his capacity as partner with Murphy Business that he met the founders of Ottawa's Comfort Keepers, Dean and Shari Westman, who remain as an integral part of the company.
Shari Westman was among the recipients of the 2010 Ottawa Business Journal's Forty Under 40 Award and is a previous winner of the Nepean Chamber of Commerce Businesswoman of the Year Award. According to Westman, "In our very first meeting John spoke of his admiration for the service Comfort Keepers provides the Ottawa community. His professional involvement was a natural next step." Mr. Kelly jokes his experience was similar to the old television commercial in which the fellow liked the razor so much he bought the company. "The Westmans came us to help find them a partner or purchaser. Their personal competencies and success in improving the quality of life for seniors prompted me to step in and invest in their company."
Kelly has an honours law degree from the University of Ottawa and an honours B.B.A. degree (Finance) from Iona College in New Rochelle, New York. He holds an honourary doctorate from the University of Ottawa and is married and lives in Ottawa and has five children.
About Comfort Keepers®: Comfort Keepers® is a leading franchise network in the in-home care market for seniors and other adults needing care. Since 1998, it has grown to more than 600 franchises by providing quality, caring in-home services that allow clients the opportunity to age in place. For more information visit http://www.comfortkeepers.ca and http://www.ckottawa.ca
###