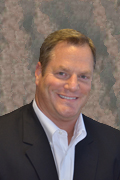 Throughout his career in data warehousing, Steve has consistently proven that he has what it takes to run operations within companies that turn into results and company growth
Chicago, IL (PRWEB) October 03, 2011
In-memory analytics pioneer Kognitio today named Steve Millard as chief operating officer (COO), bringing significant global data warehousing and business intelligence experience and expertise to the company.
As COO, Mr. Millard will be responsible for the strategic direction and worldwide growth for Kognitio. He will also drive the awareness and adoption of the company's in-memory analytic data warehousing platform, WX2, that helps organizations analyze and derive value from large and complex data sets, known as Big Data. Mr. Millard will specifically focus on Kognitio's cloud-based data warehousing offering.
Mr. Millard joined Kognitio as senior vice president of North American sales from IBM Corporation, where he was responsible for all global data warehouse sales. Prior to IBM, Mr. Millard held executive management positions at Teradata and at pioneering data warehousing organizations including Greenplum and Netezza where he was part of the founding management team. He brings to this position more than 25 years of expertise in terms of growing and leading both Fortune 100 and start-up companies in the Big Data and analytics space. Given his background and experience he is sought out by major corporations around the world for his expertise in building great businesses.
"Throughout his career in data warehousing, Steve has consistently proven that he has what it takes to run operations within companies that turn into results and company growth," said Roger Llewellyn, CEO and President of Kognitio. "His unique blend of an accomplished career, business experience and leadership in the data warehousing vendor space will be of immense value to Kognitio as he heads up global sales, marketing, services and support. "
"Kognitio's offering as an in-memory analytic database continues to resonate well in the market, especially as a cloud-based on-demand service," said Mr. Millard. "As COO I look forward to heading up a strong global operations team that will ensure we continue to build and grow the business, enabling more organizations to benefit from our proven analytic technology."
Mr. Millard holds a bachelor's degree in business from Miami University. He completed the IBM Management Development Program and advanced management and leadership programs at leading business schools.
About Kognitio
Kognitio is a long-standing innovator in the data warehousing, business intelligence and analytics markets. The company has pioneered many of the technologies now employed by state-of-the-art data warehouse/BI systems including the industry's first in-memory analytic database, data warehouse appliance, MPP shared-nothing database, and Data Warehousing as a Service (DaaS) cloud-based solution. Kognitio's award-winning WX2 product is the industry's fastest and most scalable analytic database, enabling firms to turn massive amounts of raw, complex data into valuable insight to solve their most urgent business problems. Its clients span many industries including market research, consumer packaged goods, retail, telecommunications, financial services, insurance, gaming, media and utilities. Kognitio is headquartered in Chicago and Bracknell, UK with offices in New York, Raleigh, Minneapolis and other U.S. cities. More information is available at http://www.kognitio.com, on Twitter at @kognitio and on Facebook at http://www.facebook.com/kognitio
For more information:
Sean Jackson
Kognitio
sean.jackson(at)kognitio(dot)com
Twitter: @kognitio
###