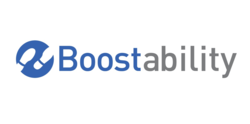 I am absolutely blown away to see my site number one on Bing and number two on Google today.
American Fork, Utah (PRWEB) October 11, 2011
During a recession many industries contract, leading to cost cutting and layoffs. However, for the online marketing industry the opposite has occurred. According to Boostability an online marketing company, there were two significant factors that helped make the online marketing industry recession proof:

High unemployment leads to an online entrepreneurial environment. With millions of individuals looking for work, many have turned to opening businesses online as a way to generate income.
Businesses need to spend marketing dollars wisely so they are shifting their budgets to online marketing to reach potential customers.
Millions of Americans are also looking for ways to generate income from home. The Internet is the tool many use most. Each day thousands of websites are purchased, e-commerce is at an all-time high and new online-based companies are the fastest growing segment of new businesses in the United States.
"Were finding that thousands of individuals are entering the online arena each month by starting their own websites to sell products and services," said Brandon Delgrosso, executive vice president of Doba. "This has created a tremendous need for Internet marketing guidance, tools and support."
Small businesses are looking for ways to reach customers affordably and effectively. They recognize that online marketing accomplishes this, which is one reason the industry is on the rise.
"What we are seeing in the marketplace is that small businesses understand that to reach customers they need to market themselves online," said Rick Horsley, president of Boostability. "but small businesses are being very careful with their marketing dollars. They want results at affordable prices."
The recession has fueled explosive growth in the local Internet marketing industry because of the demand it has created. With entrepreneurs opening businesses online and small businesses shifting their marketing budgets to Internet marketing, online advertising is projected to grow from a $10.7 billion industry three years ago to $19.5 billion in 2013, according to eMarketer.
For more information contact Rick Horsley at 800-261-1537 or rhorsley(at)boostabilty(dot)com, or visit http://www.boostability.com
About Boostability
Boostability provides search engine optimization (SEO), local search and social media fulfillment services to agencies, media companies, and phone book providers. They integrate with partners that service small local business that want to offer SEO to their clients. Using their proprietary technology and services, they partner with the largest media companies in the market to deliver cost-effective and scalable SEO solutions.
About Doba
Doba helps retail entrepreneurs and small businesses gain access to a consistent supply of wholesale, drop ship products to sell online. Doba simplifies product sourcing by providing access to millions of products, through a network of wholesale suppliers and manufacturers. Products are consolidated into a single catalog with images and descriptions, and then sold directly to customers. Doba's service fills the gap between wholesale suppliers and manufacturers on one end, and retailers on the other end, by providing them a common platform through which to conduct business. For more information visit the company website, http://www.doba.com.
###