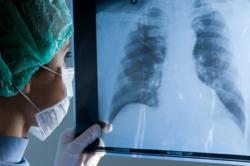 Houston, TX (PRWEB) October 03, 2011
Mesothelioma is a terrible cancer that develops because of asbestos exposure. According to the Centers for Disease Control and Prevention, more than 15,000 people ages 15 and above died from Mesothelioma between 1999 and 2004 alone. Their studies go on to show that nearly 15 percent of all those diagnosed with this disease work in the construction industry with a number of others working in the shipping and boating industry including repairs as well as industrial industries that work with chemicals, electrical light and power and petroleum refining. Occupations that show significantly elevated risks of developing mesothelioma include plumbers, steamfitters, pipefitters, electricians, mechanical engineers and some elementary school teachers in schools where asbestos has been discovered.
The Law Offices of Danziger & De Llano want to help those who have been diagnosed with this disease to gain the compensation that is owed to them. Treatment costs for Mesothelioma are astounding. Mesothelioma Treatment, according to Mesothelioma.US can exceed $1,000,000 in extreme cases. The average costs of treatment run anywhere from $150,000 to $1,000,000. Patients who are not fortunate enough to have health insurance before they are diagnosed could find paying for these treatments to be extremely difficult, particularly in light of the current U.S. healthcare crisis. Seeking compensation from the company that put these consumers in danger is often the best way to handle exorbitant medical costs.
For many patients, seeking compensation through legal assistance may be the only way to effectively combat these rising health costs associated with treating Mesothelioma. Danziger & De Llano, LLP is a law firm that offers specialization in Mesothelioma cases. Those who are suffering with the disease or have loved ones who have been diagnosed can contact the law firm to receive a free consultation for their case. Such legal action could help to offset healthcare costs associated with Mesothelioma treatment.
Contact:
Danziger & De Llano, LLP
440 Louisiana, Suite 1212
Houston, TX 77002
(713) 222-9990 Tel
(800) 747-4060 Toll-free
(713) 222-8866 Fax
Sources: http://www.cdc.gov/
http://www.mesothelioma.us/pages/treatment/costs.php
###