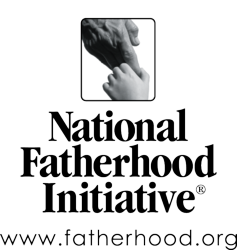 This study is important as a new body of research is emerging that shows that a key to reducing recidivism is ensuring that inmates have strong family connections.
Germantown, MD (PRWEB) October 04, 2011
A new evaluation of National Fatherhood Initiative's InsideOut Dad™ program for incarcerated fathers, conducted by Rutgers University-Newark's School of Public Affairs and Administration (SPAA), has found that the program is effective, qualifying it as the first evidence-based program designed specifically for working with inmate fathers.
SPAA's Economic Development Research Group (EDRG), led by Deborah Ward, Ph.D., studied the implementation of the program at three correctional facilities in New Jersey operated by Community Education Centers, Inc. (CEC). The report is entitled "Assessing the Impact of InsideOut Dad™ on Newark Community Education Centers' (CEC) Residential Reentry Center Residents." The study and an executive summary can be downloaded at http://www.fatherhood.org/evaluation.
The study compared the effects of the InsideOut Dad™ program on more than 300 incarcerated fathers who participated in the program (intervention group) to incarcerated fathers who did not participate in it (control group).
Through the quantitative data collected, the researchers found statistically significant changes across confidence, knowledge, behavior, and attitude variables in the intervention group compared to the control group.
The researchers also conducted interviews with program facilitators. This qualitative data indicated that several of the practical issues that emerged in previous evaluations of other parenting programs for incarcerated parents did not become a problem, such as staff turnover, poor coordination, interruptions during class, a lack of respect, and comprehension difficulties.
"Despite the expansion of parenting programs in prisons, reviews of the academic literature have found that there are very few in-depth evaluations. Many of the studies that have been conducted have not used rigorous methods or control populations leading to tenuous conclusions about the effectiveness of such programs," said Steven Block, lead researcher on the study and Research Associate at EDRG. "This study, however, addressed those gaps and found powerful evidence that this program works."
Based on the changes in quantitative outcomes, qualitative results from participant interviews, and the program's overall efficacy as shown in this and two other independent evaluations, the researchers recommended that the InsideOut Dad™ program be implemented as a standard, evidence-based program at the CEC sites that were part of the evaluation. Additionally, the report recommended that the New Jersey Department of Corrections consider the program for other state facilities.
"CEC's partnership with National Fatherhood Initiative has proved so successful as both organizations value data-driven programs as the best way to treat the causes of criminality and addiction that lead individuals back to prison. CEC has always valued evidence-based reentry programs that are focused on reducing recidivism, and this intensive focus on the offender's children and family addresses a significant barrier to reentry, " said Dr. Robert Mackey, Senior Vice President for Clinical Services, Quality Assurance, and Research at CEC.
This study is important as a new body of research is emerging that shows that a key to reducing recidivism is ensuring that inmates have strong family connections.
Roland C. Warren, president of National Fatherhood Initiative (NFI) said, "There is a 'father factor' in incarceration – over half of the male inmates in state and federal institutions are fathers, and a majority of them grew up without fathers. Interventions designed specifically to serve the needs of these fathers are key to addressing the intergenerational cycle of imprisonment that plagues too many communities."
NFI launched InsideOut Dad™ in 2005 to address these very issues. The program increases inmates' self-worth and gives them valuable fathering and relationship skills. It is being implemented in over 300 correctional facilities across the country, and has been standardized in over 20 states and the city of New York. This study provides the evidence needed to justify its continued expansion not only in New Jersey, but in states across the country.
As the premier fatherhood renewal organization in the country, National Fatherhood Initiative (NFI) works in every sector and at every level of society to engage fathers in the lives of their children. NFI is the #1 provider of fatherhood resources in the nation. Since 2004, through FatherSOURCE, its national resource center, NFI has distributed over 5.8 million resources, and has trained over 7,600 practitioners from over 3,500 organizations on how to deliver programming to dads. NFI is the most quoted authority on fatherhood in America; since 2009, NFI has been mentioned in over 1,350 news stories, and makes regular appearances in national media to discuss the importance of involved, responsible, and committed fatherhood. Learn more at http://www.fatherhood.org.
Established in 2009, the core philosophy of the Economic Development Research Group at Rutgers University-Newark's School of Public Affairs and Administration is to contribute to the self-sufficiency of marginalized groups and to the economic development of surrounding areas by conducting empirically grounded evaluations of services, programs, and opportunities available to these populations. The Group's research is used to advise, develop, and monitor policy interventions and strategies that empower its clients and the communities in which they live, work, and play. The Group's rigorous process and outcomes evaluations consider the impact of education, employment, and criminal justice-related outcomes on individuals, families, and the greater community.
Community Education Centers, Inc. (CEC) is a leading provider of reentry treatment and education services for adult correctional populations throughout the United States. CEC is firmly committed to partnering with government agencies to provide intensive reentry treatment and education programs that focus on changing addictive and criminal behaviors, preparing offenders for reentry, and ultimately reducing recidivism.
# # #