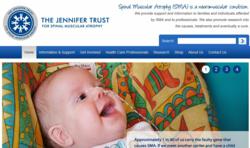 The unique in-kind donation program is awarding select charitable organisations free advertising budget to use on their Google Adwords platform.
(PRWEB) October 04, 2011
The JTSMA is delighted to have been approved by the Google Grants programme, securing $10,000 (£6,333) a month of free AdWords advertising.
The unique in-kind donation program is awarding select charitable organisations free advertising budget to use on their Google Adwords platform.
A powerful online advertising tool - charities can use it to raise awareness, broadcast their message and to increase traffic to their websites.
Launched in 2003, Google Grants participants have and continue to find much success with the programme.
The US Fund for UNICEF's e-commerce site, Shop UNICEF, experienced a 43 per cent increase in sales over the previous year, while CoachArt supporting children with life-threatening illnesses through art and athletics programmes has seen a 60 to 70 per cent increase in volunteers.
Dorset digital marketing agency Intergage will manage the AdWords account on behalf of the JTSMA to ensure that the budget is used to maximum effect.
The JTSMA is a national UK charity providing a range of priceless support to families and health professionals. It also invests in promoting and supporting research into Spinal Muscular Atrophy.
The JTSMA has been instrumental in the development of the Interaise® software, recently launched by Intergage, which was developed specially for the charity sector. The Interaise® Content Management System offers charity-specific functionality to include online donation functionality, personalised or targeted fundraising page creation and online events sponsorship pages.
By using the Interaise® software, charities are able to take greater control of the online donations process, facilitating a relationship directly with their supporters, removing the current obstacle of communications or fees via a third party.
Intergage is committed to supporting their charity clients in all aspects of Web marketing, ensuring they are fully aware of the vast array of digital platforms available for them to promote their charity and encourage donations and online purchases.
To find out about more about Interaise® or how Intergage can help your charity with their Google Grant application, please contact Emma Barrow on 0845 456 1022.
About Intergage
Intergage Ltd is the complete Web marketing partner, a leading UK digital marketing agency that continues to expand and recruit the brightest staff. It currently has two offices in Poole, Dorset and Chandler's Ford, Hampshire.
All Intergage services have a clear focus on providing their customers with a return on investment from their Web marketing.
Intergage Web marketing services include:

designing and building websites that enable clients to manage their own content using the unique Intergage Content Management System (CMS)
planning and managing all your Search Engine Optimisation (SEO), Pay-Per-Click (PPC) advertising, Digital PR and Social Media Marketing needs to ensure your site receives and successfully converts a steady stream of customer enquiries
comprehensive Web marketing training to empower you and enable you to manage SEO, PPC, Social Media and the Intergage Content Management System.
Intergage is committed to a long-term relationship with each and every client and is constantly seeking ways to improve your website results.
Intergage boasts more than 350 clients. Having started the business 11 years ago, Directors Paul and Gareth Tansey are proud to have retained at least 95 per cent of clients year on year.
For more information about Intergage, any of the services it provides or just to have a friendly chat with a team member contact Marketing Manager Emma Barrow on 0845 456 1022.
Intergage Ltd (Dorset & Head Office)
Unit 8, Holes Bay Park
Sterte Avenue West
Poole
Dorset BH15 2AA
UK
Tel: 0845 456 1022
Tel: +44 (0)1202 684009
Fax: +44 (0)845 456 0722
Intergage Ltd (Hampshire Office)
3a Westlinks
Tollgate
Chandlers Ford
Hampshire SO53 3TG
UK
Tel: 0845 456 1022
Tel: +44 (0)23 8064 7005
Fax: +44 (0)845 456 0722
###