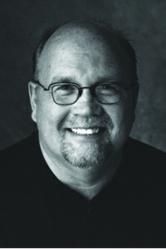 Larry not only has an incredible depth of experience; he is also among the most genuine and well-liked people in our industry.
Chicago, IL (PRWEB) October 03, 2011
Chicago real estate firm @properties pulled from within its ranks in hiring a new manager to oversee the top-producing real estate office in Northern Illinois, naming Larry Giddings, 63, vice president of brokerage services for the firm's Lincoln Park office.
Giddings, a 35-year veteran of residential real estate brokerage, joined @properties in 2001 as the upstart firm's 33rd agent. He was one of the first 10 agents in @properties' history to receive the company's Road to Rolex sales award for achieving at least $10 million in annual sales volume.
Now he moves from sales to management, taking the helm at the No. 1 real estate office in all of Northern Illinois. @properties' Lincoln Park office has generated more than $360 million in closed transaction volume, year to date, according to BrokerMetrics®, which collects data from the multiple listing service. The firm has been No. 1 in market share in the city of Chicago for the past two years.
"We considered a lot of candidates for this position. Then we started talking to Larry, and it was such a natural fit. Larry not only has an incredible depth of experience; he also is among the most genuine and well-liked people in our industry," said Thaddeus Wong, co-founder of @properties.
"To have someone who is familiar with our organization and culture is a huge plus for us and for our agents," added Michael Golden, co-founder of @properties. "Larry will step right into his new role and help our company continue to grow and prosper."
"I built my real estate business on the principles of being a good listener, treating every client as an individual and, above all else, being myself. In @properties, I found a company that believes in these same principles, and these are the principles by which I will manage," said Giddings.
Outside of real estate, Giddings is involved in numerous civic and charitable causes. He is a board member for the AIDS Foundation of Chicago, a member of the Wicker Park & Bucktown Chamber of Commerce, and a volunteer for the Blind Service Association, Lyric Opera, Chicago Shakespeare Theater and @properties Friends and Neighbors Community Fund. He is a recent recipient of the Lori Kaufman Volunteer of the Year award from the AIDS Foundation of Chicago.
About @properties
Established in 2000, @properties is the No. 1 Chicago real estate firm by market share and the fastest-growing brokerage firm on Chicago's North Shore. The company offers residential and commercial brokerage; property management; sales and marketing for new-construction and condominium conversion developments; and institutional services for distressed and REO property. @properties has more than 1,000 licensed brokers in eight city and North Shore locations: River North, Lincoln Park, Lakeview, Bucktown, Streeterville/Gold Coast, Evanston, Winnetka and (opening soon) Lake Forest. For more information, visit http://www.atproperties.com.
Media Contact:
Peter Olesker, @properties
polesker(at)atproperties(dot)com
(312) 334-8360
###