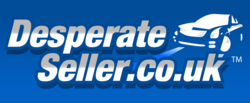 (PRWEB UK) 17 October 2011
Desperate Seller, a leading UK advertising website for used cars and car leasing contracts, has recently reported that its latest website statistics for the month of September reveals that their Ford page was the most viewed of all the used car manufacturers in September.
This news shows a definitive contrast with reports from earlier this year, when the BMW page – in particular the BMW 3 model – has dominated unique website visits during the first half of 2011. But according to Desperate Seller's website analytics, the latter half of 2011 has seen a shift towards smaller, more economical used car models from car manufacturers. During the summer of 2011, relatively obscure manufacturer Kia saw a significant rise in popularity, as did Japanese-based Nissan and its used Navara and Micra models. The continuing bleak and stagnant economic forecasts, difficulties in the employment market, environmental concerns, and rising prices at the petrol pumps have been suggested as some of the reasons for this shift towards interest in these budget-friendly used cars.
Desperate Seller September statistics report that the trend for favouring economical used vehicles continues. Their statistics reveal that during September, their used Ford listings gained the most visits, with Ford's Fiesta model picking up the most unique website visits of all the popular Ford models.
The Ford Fiesta has been in production since 1976, but its latest facelift for the Mark V (2002-2008), and later the revised Mark V (2005-2008), has brought this model up to date, in-line with modern tastes and modern motoring needs. During 2005, sales of the Fiesta actually overtook sales of perennial favourite and supermini rival model the Vauxhall Corsa. And in both 2006 and 2007, the latest Ford Fiesta was crowned Britain's most popular supermini – the first time it had gained such an accolade since 2001.
Used Ford Fiesta listings at Desperate Seller will now include many special editions from this award-winning mark, including the Studio, Style, Style Climate, Zetec, Zetec Climate, Zetec S, ST and Ghia trim levels. With such a selection of trim levels and the choice of 3, 4 or 5 door models available, there's a Ford Fiesta for everyone, whether an entry level budget model is required or an all-singing, all-dancing high-end 'tech pack' is preferred. With choice, style and a number of awards to its name, it's no surprise that the Ford Fiesta has topped September's most popular viewed used car manufacturer poll for Desperate Seller.
To view Desperate Seller's website advertising used cars for sale, visit http://www.desperateseller.co.uk
About Desperate Seller
DesperateSeller.co.uk is a leading UK advertising site specialising in used cars and cars lease contracts. Over the last 10 years, DesperateSeller.co.uk has grown to become a reputed online community which features over 200,000 used cars for sale within its exclusive network of car classifieds.
The website operates an innovative car advertising model, known as the 'Advert Accelerator' system. This exclusive system submits just one classified advertisement across a number of websites for a fixed fee, ultimately saving each customer a significant sum of money and increasing the visibility of the advertisement across the web.
DesperateSeller.co.uk also conveniently incorporates an advanced search and compare facility to effectively filter through the hundreds and thousands of listed used cars, making search for that perfect car completely hassle-free.
###