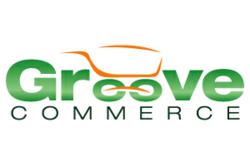 With the new look and functionality our team has put in place, this site will be the next step in taking Lax World's online business to the next level
Baltimore, MD (PRWEB) October 04, 2011
Groove Commerce is proud to announce the launch of the new ecommerce website of longtime client, Lax World. Groove and Lax World have been engaged on ecommerce PPC marketing, search engine optimization, and conversion rate consulting services for three years. Over those years Lax World experienced phenomenal growth, and recently both parties knew it was time to upgrade to a more robust platform: the Magento Enterprise Edition.
The new design focused on Magento Enterprise's dynamic features to customize the user experience for varying audiences shopping the site. These features give customers a unique shopping experience based on their gender, playing position and recently viewed products. Because of their long history working together, Groove knew it was important to create an ecommerce website design that spoke to Lax World's two biggest audiences—the direct purchaser, usually a parent, and the products' end user, usually a young lacrosse player.
The Magento design also allows lacrosse brand enthusiasts to easily shop for their favorite brand's products on Magento's brand-category pages. Each product manufacturer has their own branded page where a shopper can shop their entire line of products.
"This site is a much better representation of how Lax World defines themselves. A serious retailer and industry leader, focused on providing a wide variety of products to their customers. With the new look and functionality our team has put in place, this site will be the next step in taking their online business to the next level," said Mack McGee, VP of Sales & Marketing.
"Groove has been such a valuable partner in growing our online business; it was an easy decision when they presented the new site concept. Their guidance and strategic thinking gives me the confidence that we can accomplish our goal of being a reliable source of products and information for our customer base," commented Jerry Scott of Lax World.
Since 1988, Lax World has been the world's largest lacrosse specialty superstore. They deliver top notch shafts, heads, shoes, shoulder pads, and everything else lacrosse to players and fans through their ecommerce website and their eleven retail stores.
Groove Commerce is an award-winning Magento Gold Partner, specializing in eCommerce design since 2007. Groove provides the complete package of eCommerce website design, development and online marketing under one roof. Groove Commerce is a trusted source in the field, and one of the premiere web design and development companies in the mid-Atlantic region collaborating with national and international clients.
###