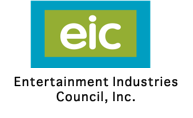 Reston, VA (PRWEB) October 01, 2011
The Entertainment Industries Council (EIC), a nonprofit organization dedicated to "encouraging the art of making a difference," presents the 15th Annual PRISM Awards Showcase recognizing accurate depictions and portrayals of substance abuse and mental health. The nationally-televised magazine-style show also discusses the societal impact of entertainment and the roles science, engineering, technology and mathematics play in substance abuse and mental health treatment and recovery. Interactive media content, including Podcasts hosted by Executive Producer Marie Gallo Dyak, featuring actors and supporters of EIC's PRISM Awards, have been created to enhance the PRISM experience and dialogue surrounding these important issues.
The PRISM Awards Showcase had its premier airing on FX Septemer 25th. The showcase will continue to air on additional networks, websites and other outlets over the coming weeks. For a complete airing schedule, click here!
Below are summaries with links to the special PRISM Awards Podcasts for you to enjoy and share.
Executive Producer, Marie Gallo Dyak, interviews PRISM Award winner Tony Denison about his character in The Closer and the character's battles with alcoholism on the show. Denison also opens up about his own personal connection with this subject. Denison was honored for "Best Performance in a Drama Episode" at the 15th Annual PRISM Awards.
Actress Sharon Lawrence discusses the importance of accurate depiction and the impact of entertainment media on the American audience, including her role on NYPD Blue, aspects of substance use and mental illness in TV shows and film and "why we have to get it right." She also talks about the judging process for the PRISM Awards.
Rick Stephens, Senior Vice President of Human Resources and Administration for The Boeing Company discusses the blending and collaboration of art and science to impact substance abuse and recovery including various aspects of science, engineering and technology that address attitude and behavior changes in youth and the general public because of the media.
EIC, a non-profit organization, was founded in 1983 by leaders of the entertainment industry to bring the power of the industry to bear on communication about health and social issues. The organization is considered to be the chief pioneer of entertainment advocacy outreach and one of the premiere success stories in the field of entertainment education and information resources for entertainment creators, through innovative and time-proven services and methods of "encouraging the art of making a difference" from within the entertainment industry. EIC also produces the simulcast national television special PRISM Awards Showcase which addresses accurate portrayals of substance abuse and mental illness: prevention treatment and recovery.
###