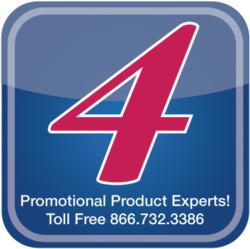 Essex, Ct (PRWEB) October 01, 2011
Recent research from the National Health Interview survey shows that 75 percent of Americans admit they experience some type of stress every 'two weeks.' Deadlines, work, money and life in general can be stressful. The promotional product specialists at 4AllPromos have several products that have been proven to help reduce or relieve stress. Any business or industry including health care, banking, real estate or beauty can benefit from relaying stress relieving products and tips to customers.
It's important to get stress under control. Promotional and custom imprinted items such as stress balls, journals, nutty putty, sleep mask and muscle and joint cream can help get stress under control. When looking for an affordable way to market business promotional products are always a great idea. There are so many different kinds of promotional products such as apparel,tote bags, pens, mugs, stationary, magnets and personal care items that can be custom imprinted with any kind of information. Clients and customers will appreciate thoughtful promotional gifts that can be used in the home, kitchen, office or while traveling. Items like travel mugs will help encourage customers to save money and make coffee at home. Convenient tumblers help keep coffee and tea warm all morning long. Sleep masks can help customers sleep on a plane, bus or even relax at a spa. Muscle and joint cream, aromatherapy lotions and even candles can help reduce stress in any situation or environment.
It's a proven fact that stress can cause various health problems. Stress is a normal physical response to events that can make a person feel upset or threatened and as a result the human body reacts by making the heart pound faster, blood pressure rise and breathe quicken. Some stress is normal but reoccurring stressful scenarios can lead to a plethora of health issues including heart disease, sleep disorders, peptic ulcers, colds, headaches, fatigue, eating disorders, anxiety and other maladies that can disrupt daily life. Regular exercise, eating right, time with friends and family and work/life balance can all help ease stress and improve mental and physical health.
Stress balls have been around for ages and have been medically proven to not only relieve stress but improve coordination, prevent arthritis, prevent rheumatism, stimulate blood circulation and treat carpal-tunnel. The best part about stress balls in they come in pretty much any shape or size you can imagine. 4AllPromos has stress balls shaped like potatoes, trees, TVs, pizza, trains and even guitars. Stress balls are a fun items to give away at health expos, trade shows or even at the office. Customers can squeeze the stress balls to relieve tension or throw the stress ball around the office or to a colleague and take a short break from work. Nutty putty or silly puddy can also help work out stress. Play with the puddy in the office during writer's block or make designs with it while listening to a conference call. Work places should encourage employees to take short breaks throughout the day to get refreshed and re-energized.
Keeping a journal can also help regulate stress. Sometimes it's as easy as putting thoughts down on paper to help quiet the mind. Writing for even ten minutes a day can help a person to calm down. Try writing before bed and maybe it will be easier to sleep. Write happy thoughts, sad thoughts, mad thoughts or about anything and everything that happened today. Journals come in all shapes and sizes and are easy to take on the go. Some journals have closures they do not hang open. Journals can be made with recycled paper, leather, suede and many different chic materials. Journals are an easy and expensive way to let feelings out. They also are a great way to chronicle life!
There are many personal amenities that can help curb constant stress. Scented lotions, muscle cream and essentials oils can help calm the nervous system. Give hotel or bed and breakfast guests relaxing lotion or bubble bath to help make the stay relaxing. Maybe custom imprint a chenille throw blanket or some slippers for specials guests or customers. Gift baskets with candles, lotions, a robe and slippers are perfect promotional items for spas and salons and are great gifts for bachelorettes, mom's to be or busy, stressed out corporate guests. Personal amenity gift baskets are fun items for contests, raffles and giveaways as well.
Promotional products from 4AllPromos can help fight stress. If not managed properly stress can be debilitating. Choose useful products for customers and clients that will encourage relaxation. Stress balls, journals and personal care items are all thoughtful and will certainly be appreciated. 4AllPromos has thousands of items to help fight the signs of stress. Visit 4AllPromos.com to browse a large assortment of items or call a product specialist toll-free at 1-866-732-3386.
###