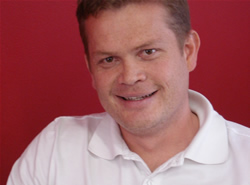 With AlwaysOn, we understand how critical good support is, so we don't make this offer lightly.
San Francisco, CA (PRWEB) October 03, 2011
Red-Consulting, an independent Oracle-certified tech support company, announces this week's launch of their AlwaysOn support service within the North American arm of its international enterprise based in South Africa. Red-Consulting serves as an advocate for more than 100 blue chip firms, mid-sized businesses and multi-national organizations using Oracle's database management software around the globe.
"Red-Consulting believes AlwaysOn is the Oracle tech support solution that America is waiting for," says Raymond Watt, U.S. practice manager for Red-Consulting. "We have a better price point than India and other outsourced providers, and there are absolutely zero cultural and language barriers. AlwaysOn's technicians are both certified Oracle experts and native English speakers. Companies just do not have the time or luxury of deciphering nuances of culture or language when a core tech platform is in jeopardy!" Watt explains.
AlwaysOn's launch coincides with the international Oracle OpenWorld technology conference at the Moscone Center in San Francisco, Oct. 2-6. Red-Consulting is a frequent technical session presenter for regional and national Oracle user groups.
As part of its introduction to the U.S. marketplace, potential clients are invited to try a month of free Oracle software technical support. To take advantage of this giveaway, contact an AlwaysOn consultant by filling out the submission form on the Red-Consulting website contact page (http://red-consulting.com/).
"With AlwaysOn, we understand how critical good support is, so we don't make this offer lightly," says Watt. "Qualified clients are invited to test our support capabilities by designating a specific measurable aspect of their technical platform that has been giving them headaches. This will allow us to showcase our skills and solutions, while addressing immediate management issues."
Problem-solving is half of the two-pronged service approach that AlwaysOn offers. In addition to its incident management portal and leveled service options, AlwaysOn defines a strict set of pro-active maintenance tasks customized for each client. They are executed hourly, daily, weekly, monthly or yearly, depending on the needs of the customer.
"Anyone working with technology platforms will confirm that their stability depends more on ongoing environment maintenance than putting out IT fires. AlwaysOn know this and provide the Oracle expertise that ensures a stable foundation for applications pivotal to the success of each business or organization in our support family," says Watt.
About Red-Consulting & AlwaysOn
Red-Consulting, an independent Oracle-certified support company based in South Africa, provides technical consultation and customized proactive maintenance for manufacturers, mining and utilities, financial and telecommunication firms, as well as those in the public sector. Created in 2003, the company provides 24x7 technology solutions, Oracle applications and training, and tech and application management services. More than 250 staff members are employed by Red-Consulting, which has offices in the United States, the United Kingdom and South Africa. AlwaysOn is the North American branch of Red-Consulting. For more information, visit http://red-consulting.com
###