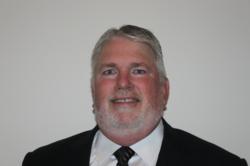 "As the use of mobile technology continues to expand, so does the innovation and `wow factor' in the development of new apps," says Glenn Smith. "Our picks were evaluated based on innovation and functionality as well as value."
Medford, NJ (PRWEB) October 05, 2011
One could call it the "invisible" stocking stuffer if you need a holiday gift this year.
Instead of Swiss chocolate, pricy perfume or a corny Christmas tie, consider giving a gift that lacks a physical presence in the stocking, but has a digital existence that keeps delivering long after the holidays, according to Glenn Smith, founder of Micro Integration Services (MIS).
We're talking about apps, of course.
And with the proliferation of smartphones and iPad-type devices in homes and businesses, an explosive growth and demand for apps has also risen exponentially.
Glenn and Chris Smith are app developers at MIS (http://www.misdb.com) who have reviewed and selected several new apps, which will make great holiday stocking stuffers for the most discerning adults.
"As the use of mobile technology continues to expand, so does the innovation and `wow factor' in the development of new apps," says Glenn Smith. "Our picks were evaluated based on innovation and functionality as well as value."
Word Lens - iPhone, Free
What it is: Word Lens is a real-time translation app that uses augmented-reality technology to translate real-word objects in real time.
Why it works well: Imagine pointing the iPhone camera at an Italian menu and instantly watching the words transform on the screen to English or any other language. Word Lens is a window to the bright future of this new technology. Word Lens is free. However, language packs are available for $9.99 and are currently limited.
Key Ring Rewards –iPhone, Android – Free
What it is: Key Ring is a free app that is used to scan and store existing loyalty cards. It also allows consumers to enroll in new loyalty programs, and access exclusive coupons and discounts from their smartphone.
Why it works well: The Key Ring was created to provide smartphone users with a great, practical solution to storing the ever-growing number of reward cards that collect on key rings. Just point and click at the barcodes on the collection of rewards cards, and they are neatly stored in your phone. Access to enrolling in new loyalty programs is currently small but should grow as this app gains in popularity. A great value, and easy to use.
Camera+ - iPhone, $1.99
What it is: Camera+ app turns the camera on an iPhone into a high-quality SLR lens with features like an image stabilizer and a timer for self-portraits. It also provides the ability to manipulate photos with various editing effects, like color tints, crops, borders and retro effects.
Why it works well: Camera+ enables consumers to shoot and edit like a pro with a bevy of features that will greatly enhance the picture taking capabilities of an iPhone. For $1.99, this is an amazing value.
Kayak Pro – iPhone, $1.99
What it is: This is an app version of the popular Kayak meta-search website that makes it easy to search for hotels, flights and car rentals. The pro-version is also a necessity for seasoned travelers who want to book first or business class tickets.
Why it works well:
For those constantly on the go, the advertising-free Kayak Pro app allows consumers to book flights and hotels faster and easier than previous versions, and right from a phone. Road warriors will also appreciate the airport information section, price alerts and fee table. If advertisements aren't a bother, there is a free version with all of the same features. It's no wonder why Kayak is the most popular travel app.
Netflix - iPhone, iPad, Android, – free plus additional monthly subscription
What it is: The Netflix app is now available for all major mobile devices and gives users immediate access to Netflix's instant streaming queue anywhere when consumers subscribe to any of the monthly Netflix packages, which start at $7.99.
Why it works well: With a 3G or wi-fi connection, this is the ideal app for travelers, commuters and parents who need a quick distraction to keep the kids entertained while on the go. The app is free, but requires a monthly subscription.
"These are just a few of the apps available that caught our attention, and there are many more that are equally as good if not better," says Smith.
MIS systems allow extension of data to the mobile user, which includes clients, workforce and vendors. They also provide reporting and admin features via custom web-based software, providing their customers with the most flexible approach using today's cutting edge technologies. Most of their work centers on integration of Smartphone and databases.
For further information visit http://www.misdb.com.
# # #