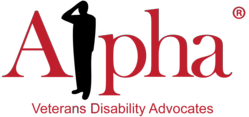 We were thrilled to bring experts from the Connecticut Department of Labor and the Department of Veterans Affairs together with industry leaders...to discuss practical benefits for recruiting and hiring veterans.
Shelton, Conn. (PRWEB) October 03, 2011
Alpha®, a national Veterans Disability Advocacy group, hosted a Hire Our Veterans Symposium at Alpha National Headquarters, Shelton, Connecticut on September 26, 2011. Connecticut state leaders, including State Senator Carlo Leone, Senate Chair of the Veterans Affairs Committee, and Lieutenant Governor Nancy Wyman, were among distinguished speakers who addressed private-sector employers interested in hiring veterans.
"We were thrilled to bring experts from the Connecticut Department of Labor and the Department of Veterans Affairs (VA) together with industry leaders from companies such as Securitas, Adecco, and SSC Corporate Security Services to discuss practical benefits of recruiting and hiring veterans," said Sean Libby, Alpha vice president.
The event was timely in light of President Obama's introduction to Congress of the American Jobs Act that includes a veterans jobs bill to provide job-training programs for veterans and tax incentives for companies to hire veterans.
Over 90 percent of Alpha employees, many of whom are disabled, served in the military.These are veterans from all five branches of the military and who fought in the Vietnam and Gulf Wars, Operation Enduring Freedom and Operation Iraqi Freedom.
"When we launched Alpha in 2010 we made a commitment to employ veterans," said Allen Gumpenberger, Alpha's director of disability advocacy. "We wanted to offer, not just jobs, but career opportunities for veterans, especially disabled veterans. In pursuit of this goal, we partnered with the Department of Labor and Department of Veterans Affairs and together we created a new program to bring in veterans and train them to become independently accredited Veterans Disability Advocates."
The Alpha business model for hiring veterans is recognized by state and local leaders as a business success. Alpha benefits not only from employing highly skilled and committed employees, but also receives training and wage subsidies and tax credits for hiring veterans.
Senator Leone, a U.S. Air Force veteran, kicked off the symposium saying, "If you're looking for workers, please hire veterans first. Veterans are an elite force of workers that deserve a chance."
Connecticut Lieutenant Governor Nancy Wyman called the Alpha Hire Our Veterans Symposium a great opportunity to bring businesses together to "talk about what is out there that would benefit your businesses and, at the same time, benefit our veterans."
Other distinguished speakers at the Alpha Hire Our Veterans Symposium included: Kim Pignatiello, Employment Coordinator, Department of Veterans Affairs; Paul Femia, Office of Apprenticeship Training, Department of Labor; Jason Coppola, Veterans Employment Representative, Department of Labor; Bill Purcell, President, Greater Valley Chamber of Commerce; Joe Berardo, CEO, MagnaCare; Dave Lissy, CEO, Bright Horizons; and Stephanie Podewell, district aid to Congressman Chris Murphy representing the 5th district of Connecticut.
"Nationally, there are one million unemployed veterans," said Libby. "If our symposium results in one more veteran getting a job it will have been a success."
More about Alpha
Alpha® is a private, fee-for-service group of veterans advocates independently accredited through the Department of Veterans Affairs (VA) Office of General Counsel. Alpha serves veterans in all 50 states and is focused solely on helping veterans get the most disability compensation they deserve from the VA. Alpha is the sister company of Freedom Disability (http://www.freedomdisability.com), a leading national Social Security Disability Advocacy group.
CONTACT:
Sean Libby, Vice President
Alpha
(203) 925-2702
slibby(at)alphadisability(dot)com
http://www.alphadisability.com
###