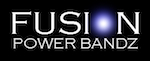 "In less than a year we have gone from 0 to over 250,000 Fusion Power Bandz in circulation and we feel this is just the beginning" - Matthew Ryncarz, Fusion Power Bandz CEO and founder.
Alpharetta, GA (PRWEB) October 04, 2011
Fusion Power Bandz USA has been building a solid reputation for customer service and advanced ionic technology for the past twelve months.
"We are very excited about the tremendous growth that we have seen over the last year," says Matthew Ryncarz, CEO and founder of Fusion Power Bandz. "We have gone from 0 to over 250,000 Fusion Power Bandz in circulation in less than a year and we feel this is the just the beginning." He also said, "Our key strategic partnership with MG Direct will ensure our product gets the exposure it deserves."
MG Direct, http://www.MgDirect.co, one of Fusion's largest US retail distribution partners and official Live Events company, is equally excited about the future of Fusion products. The company says they are ready to showcase Fusion technology on a very large scale.
"The patent pending TourmMix mineral mixture inside Fusion Power Bandz products makes them the clear leader in product innovation," says Phil Mobilio, CEO of MG Direct. He goes on to say "Our company only showcases cutting edge products and Fusion Power Bandz have been a very successful addition to our offerings."
Mr. Mobilio's partner and MG Direct Owner /Head of Event Operations, Mike James also agrees. "My main focus is handling the logistics and planning for all of the MG Direct Live Events, with this in mind I have been aggressively booking trade shows over the next six months which will show off Fusion products to over five million consumers." He finished by saying, "I believe in Fusion products and future product releases and will continue to invest in getting the product on display in front of millions."
About Fusion: Fusion Power Bandz, LLC, http://www.FusionPowerBandz.com, was founded in 2010 by CEO, Matthew Ryncarz. Fusion currently contracts/employs over 50 people in customer service, product production and outside sales. The company is headquartered in Alpharetta, GA with authorized Fusion product dealers in France, UK, Canada and Denmark. Fusion Power Bandz currently owns trademarks and applied patents over it's proprietary mineral mixture, TourmaMIX.
# # #