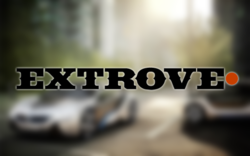 The contest aims to uncover the relationship between men and their gadgets, in a fun and quirky way.
Wilmington, DE (PRWEB) October 01, 2011
Extrove.com, a website that regularly features products and services for men, is geared to launch its first ever contest. The contest, dubbed as "The Great Gadget Giveaway," will require users to submit the most creative and wacky photos of themselves with their favorite gadgets. The winner of the contest will get to own the new Kindle Fire from Amazon.
"We only launched our website last August and the traffic and feedback was overwhelming that we had to place additional resources and work double time. Nevertheless we are grateful for this kind of response from the public, and as our way to reciprocate we are launching our first ever gadgets giveaway. This contest, although it may seem quirky, aims to uncover the relationship between men and their gadgets. As we all know, guys just really love their gadgets as much as women love their shoes," says founding editor Marco Martinez.
Extrove.com was launched this year at a time when companies have started to recognize and tap the male demographic by offering specialized products and services for men, such as grooming products, gadgets and self-help books.
The site, with a team of dedicated editors, has since been working to provide fresh articles and feature posts to its distinct set of readers. Most of the site's content are about men's gadgets, however, posts also delve on topics such as movies, fitness and music.
"The most popular post right now is about the top ten beatles songs. You would be curious as to why it is so, but perhaps it just tells something about the male set that appreciates the classics as represented by their preferences in clothing, and in this case music," added Martinez.
As with any website geared towards men, Extrove.com also has a section dedicated to sports and fitness. The section aims to be a hub of information for workout routines, nutrition and health advice.
"The fitness and health section is one of my favorites on Extrove.com. I get to learn new information, as well as interact with fellow readers. Surprisingly, one of the most discussed posts in this section is about workout songs. I guess it shows how serious guys are with their workout routines down to their choice of songs in their ipod while working out," says regular reader Noah Hyde.
With all the activity happening at Extrove.com in its Twitter and Facebook pages, it won't take long for the website to be recognized as a primary resource for men on the internet. Of course this would not happen without the help of its visitors, and paying them back with the gadgets contest is just right on.
###