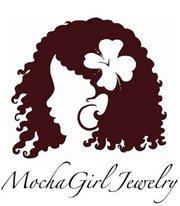 "Where there is no vision, there is no hope." - George Washington Carver
Oceanside, CA (PRWEB) October 01, 2011
MochaGirlJewelry.com launches online Fashion Jewelry Shop.
"As a 16 year spouse of a United States Marine, I've willingly sacrificed pursuing the dream of being a dedicated business owner, but now it's my turn," states Tracey Hairston. MochaGirl Jewelry is the realization that the wife of a military member can pursue an equally rewarding career. "Watching the First Lady, Mrs. Michelle Obama, interact with and empathize with military families served as the impetus for opening MochaGirl Jewelry. Mrs. Obama made me realize that military spouses can pursue their dreams in parallel with their spouse's career," states Tracey.
Surveys conducted by Military Spouse Employment Partnership indicate that there exist a 26 percent unemployment rate among military spouses who are actively seeking work. Finding employment is already difficult, but couple today's economic environment with a military lifestyle that involves frequent moves and it is easy to understand why the unemployment rate for spouses is so extreme. If you don't have a job, you logically have to budget wisely, but even military spouses like to pamper themselves occasionally. MochaGirl Jewelry was launched as means to give military spouses a venue for locating beautiful jewelry at a reasonable price, but has expanded to include an affiliate program that offers others an opportunity to get into business as well. "We are going to make a difference, even in the face of difficult economic times," states Tracey.
###