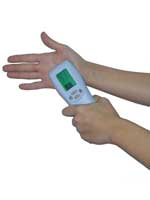 Non pharmaceutical pain relief device now available on the world stage - Ritm OKB Russia joins forces with their 4 Pole Companys to deliver the 17th Annual Scenar Conference in Marmaris 1st Oct, 2011.
(PRWEB) October 01, 2011
The conference will be attended by more than 120 Scenar practitioners, distributors and trainers from all over the world. The week long conference will feature special training classes by leading experts in Scenar therapy, clinical reports from practitioners and also cultural events and plenty of time for networking and global co-operation between the representatives from more than twenty countries.
Of particular interest will be the specialist training courses available:
1. "Master-class. Complicated cases" by Prof. A. Tarakanov, Doctor of Medical Science
2. "Strategy and tactics in therapy. Practical issues of treating patients" by Dr. I. Semikatov
3. "SCENAR-therapy in pediatrics" by Yu. Perfiliev, associate professor
4. "SCENAR-therapy in trauma and post trauma. SCENAR in sport", "Women's Health" by Chris Mortensen (in English)
5. "Using CHANS-SCENAR in therapy" seminar by S. Stetsenko (in Turkish)
6. "Features of diagnostic support in SCENAR-therapy" by A. Cherchago, candidate of technical science
The annual conference is an ideal opportunity to meet the inventors of Scenar and become part of the growing, vibrant global community of Scenar practitioners.
###