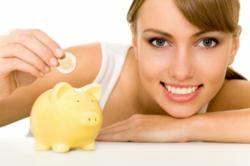 If you already have your phone insurance or iPhone Insurance from a cell phone carrier or other warrant providers, you can simply transfer your coverage to Securranty and save up to 70%... Guaranteed!
(PRWEB) October 03, 2011
Securranty announces the launch of its product offering in Canada to coincide with the upcoming launch of iPhone 5 & iPhone 4s by Apple. Canadians can now take advantage of the huge savings from buying the same iPhone 4 or iPhone 5 Warranty available in USA. The Canadian residents can also take advantage of warranty offerings on other products such as smart phones, iPads, Laptops, Appliances, Exercise Equipment & more.
Rumors and speculations are continuing to rise and spin out of control about Apple's planned release of its new iPhone 5 & iPhone 4S. Canadians can expect the launch of iPhone 5 & iPhone 4S within weeks of its launch in USA. Tech blogs are buzzing with speculation of a single iPhone launch or possibly two iPhone launches simultaneously. Will it be iPhone 5, iPhone 4s or both? We will not know for sure until the announcement is officially made. However, we all can be certain that the price point is going to be in the range of $600 & up considering that iPhone 4 without contract is currently available from Apple for $449 (8GB), $649 (16GB), or $749 (32GB). Thus, buying Extended Warranty or Insurance for iPhone 5 or Samsung Galaxy S II may be a smart decision. Canadians currently do not have any options to insure themselves against the high repair costs of iPhones or even high replacement cost.
Securranty is offering the same comprehensive warranty for iPhone 5 and/or iPhone 4s without a price increase in USA & Canada. Some of the mobile phone carriers have already announced an increase in their monthly premiums for smart phone insurance along with throttling internet speeds to coincide with the release of the next iPhone. Two year premium of $99, offered by Securranty, covers the phone for Mechanical & Electrical Failure as well as for Accidental Damage & Handling, full immersion or from Loss & Theft of your iPhone. The 2-Year premium comes to about $4.12/month. Mobile phone carriers charge a monthly premium of about $6.99 for iPhone Insurance along with a non-refundable deductible of $199. The iPhone & iPad Warranty offered by Securranty with a deductible of $50 saves up to 70%.
According to Alex Davidson of Securranty, "The iPhone 5 or iPhone 4s is expected to be the most popular and top selling smart phone to date with the same price point as previous models or higher. Considering the cost of replacement or repair of iPhone, the 2-Year Premium of $99 may well be a smart investment."
The fans and owners of Android OS may be surprised to hear that the most popular Android phone is Samsung's Galaxy S II. The Galaxy S II is packed with features and functionality that places it among one of the expensive smart phones to repair or replace. Securranty provides a competitive Droid warranty for the Samsung Galaxy S II as well.
Those individuals purchasing a new smart phone or already owning a smart phone should also shop around for savings when purchasing a warranty or insurance. Shopping around for a competitive iPhone warranty or phone insurance can provide savings of up to 70%. The transfer process is simple after you have found the right company: (1) Buy the new coverage and (2) simply cancel your current coverage for a refund. Saving money in current economic times is definitely a smart move.
With the launch of Amazon's new Kindle Fire tablet for $199, the warranty or insurance for the kindle tablet may make sense. Considering its a 7-inch tablet that can be easily dropped or damaged, thus it may be smart to purchase a Kindle Fire Warranty for as low as $49 that offers peace of mind for 3-Years with Extended Warranty + Accidental Damage & Handling coverage.
About Securranty:
Securranty is a leading provider of extended warranty services for a number of technology products including smart phones, tablets, computers, televisions, home appliances, commercial equipment and other consumer electronics. The Extended Warranty programs are backed by industry experts specializing in the warranty business. Securranty has established nationwide service capabilities by creating the largest field service team in the industry, as well as a network of smaller more specialized providers. At the heart of Securranty's service model is the state-of-the-art Call Center, staffed 24-hours/7 days-a-week, and located in Southwest Wisconsin, in a community called Cuba City. The center is setup and staffed by United States citizens, as there are eight colleges and universities within 20 miles of Cuba City. The Help Desk is staffed by highly trained Specialists to assist with any questions or claims in English, French and Spanish, providing excellent service across USA & Canada.
# # #