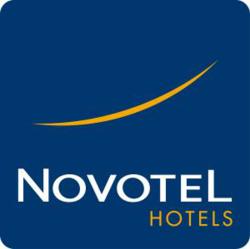 Singapore (PRWEB) October 04, 2011
Novotel Singapore Clarke Quay is pleased to announce that Mr. Mark Wayne Stevenson of Australia is the latest winner of the "Scratch & Win" promotion. He won a whopping 50% off from his room rate with this irresistible promotion package from the popular Clarke Quay hotel.
The "Scratch & Win!" promotion is open to all online bookings for hotel stays from now until February 29, 2012. Each package includes one night accommodation in the hotel's newly upgraded guest room, complimentary 24-hr unlimited in-room Internet access, a free one-day hop on, hop off City Tour bus ride and a chance to "Scratch & Win" up to 100% off the room rate upon check in. The package can be booked online on the hotel website.
"I congratulate Mr.Stevenson," says Mr. Kevin Bossino, General Manager of Novotel Singapore Clarke Quay. "We are constantly striving to give our guests even more reasons to stay with us. Besides the convenience of staying in Clarke Quay, with its proximity to business, entertainment and shopping centres, our promotion packages make each trip to Singapore truly memorable. It is our pleasure to welcome visitors from all around the world to one of the top business hotels in Singapore and avail of our wonderful promotions and packages!"
Novotel Singapore Clarke Quay is the ideal hotel for tourists and business visitors alike, thanks to its perfect location right in the central entertainment and dining precinct of Clarke Quay. Located in close proximity to the shopping mecca of Orchard Road and the cultural districts of Chinatown and Little India, guests will be spoilt for choice for wining, dining and shopping outlets. Clarke Quay is a true melting pot of international cuisine with its plethora of restaurants and bars offering a mélange of Asian, Indian, European, Mediterranean, Australian, American, Middle Eastern food. With the River Cruise terminal located just outside the hotel, it couldn't be any simpler for guests to enjoy the famous Singapore river cruise- a ride on a traditional boat on the Singapore River to Marina Bay and the iconic Merlion Park. Great views await guests as the integrated resort Marina Bay Sands welcome them when they reach the bay area with several tourist spots on either side.
Visit Novotel Clarke Quay website for more information and promotions.
About Novotel Singapore Clarke Quay:
Novotel Singapore Clarke Quay is a premier business hotel situated in the heart of Singapore within the vibrant and dynamic Clarke Quay area. One of Singapore's best located hotels, both for tourists and business travelers, Novotel Singapore Clarke Quay features 401 redesigned rooms each with magnificent and un-obstructed views of the meandering Singapore River. The hotel's guest rooms have been upgraded to Novotel's latest design standards, offering state of the art amenities such as flat screen televisions with DVD players Nespresso machines, iPod Docking Stations and modern workstations developed with the travelling executive in mind.
###