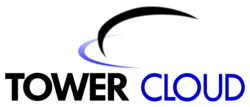 "Tower Cloud has proven, over time, its ability to respond to the industry's high demands." - Don Burton, General Partner, The Burton Partnership
St. Petersburg, Florida (PRWEB) October 04, 2011
Tower Cloud, Inc., a wireless backhaul services provider, announced today it has secured $49 million in additional equity to fund its expansion into new markets throughout Florida, Georgia, South Carolina, and Alabama.
The latest round of funding was led by two of Tower Cloud's existing investors, The Burton Partnership and Knology, Inc. Tower Cloud's other existing institutional investors include: Sutter Hill Ventures, El Dorado Ventures, Ballast Point Ventures, Kinetic Ventures, ITC Partners Fund and Noro-Moseley Partners. For this round, two new investors joined the strong consortium, The Florida Growth Fund and CLR Investors. The funding was done in two phases with $13 million completed in January and $36 million completed in July. This funding follows a $20 million equity commitment by the same investor group in October 2009.
"The competition for capital today is intense, and a tremendous amount of analysis went into our investment decision," said Don Burton, General Partner, The Burton Partnership. "Tower Cloud has proven, over time, its ability to respond to the industry's high demands."
"We are pleased to have continued support from our equity partners," said Thomas Guard, CFO of Tower Cloud. "It is a testament to our business model and the high growth opportunity of Wireless Backhaul that Tower Cloud continues to receive funding and support from our quality group of investors."
In a market some analysts predict to grow to $5 billion in 2011 and to $10.4 billion by 2014, Tower Cloud is in a prime position to expand its regional footprint. The company's network is focused on serving cell sites with fiber and is pure Ethernet based, which enables Tower Cloud to meet today's capacity demand faced by wireless carriers.
About Tower Cloud
Tower Cloud's fiber optic and wireless backhaul networks bring agility, predictability and reliability to wireless carriers. Leveraging pure Ethernet broadband technologies, Tower Cloud operates a fiber-focused network to backhaul voice, video and data from cell sites for wireless carriers. Tower Cloud presently operates backhaul networks in major markets throughout Georgia, Florida, Alabama and South Carolina and is building additional networks to support national and regional wireless carriers. The company was founded in 2006 and is headquartered in St. Petersburg, FL. For more information visit http://www.towercloud.com.
###