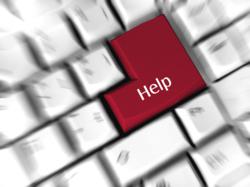 "...we need to make sure we continue to have the capacity for great service..."
Saint Paul, MN (PRWEB) October 01, 2011
HindSite Software has earned a reputation over the past decade for excellence in customer service and training. HindSite develops field service software for small service businesses, and has recognized that the owners who implement HindSite in their office already have too many hats on. For this reason HindSite continues to invest in its staff.
"We have a great team already," said founder and president David Crary, "but we need to make sure that we continue to have the capacity for great service as our customer base grows." HindSite will be bringing on at least one more Trainer this fall, as many contactor use the winter months to look at their business and figure out what they'll do better "next year."
With contractors reporting extreme frustration when having to deal with technical support, or having to pay additional fees to access it, HindSite had made the dedication to provide full technical support and ongoing training as a part of its monthly subscription. HindSite contractors have access to an online knowledge base 24/7, a training team ready to help with new employees or to train on advanced features, and a tech support team who work in the same office as the developers (they'll always find an answer). A monthly subscription also forces HindSite to prove its value to contractors on a monthly basis, both for the product and the support. So far this investment in a solid support and training staff has enabled HindSite to be successful.
Along with an expanding staff, HindSite is also adding new features. The most prominent expansion is for companies that do snow removal. This area of service management is new for HindSite, but the customers are not – many irrigation, landscaping, and lawn care companies, who are a core segment of HindSite customers, also run their trucks for snow plowing. HindSite's additional features include the ability to easily manage subcontractors, improved material application and time tracking, new billing scenarios, and an easy mobile web interface. HindSite's mobile software can now be accessed on any web-enabled device, allowing for an easy and cheap way for subcontractors to be included in the service management system.
About HindSite Software: Field Service Software for More Profit and More Time
The HindSite Solution has helped contractors better control and grow their business with service management software since 2001. Designed by an irrigation contractor, HindSite assists service businesses with scheduling, contact management, field data collection (e.g. mobile time tracking), and invoicing in QuickBooks®. This paperless work order system has been proven to increase efficiency and organization, meaning greater profit potential with less administrative time for HindSite contractors.
###